Go to "Admin"-->"Settings"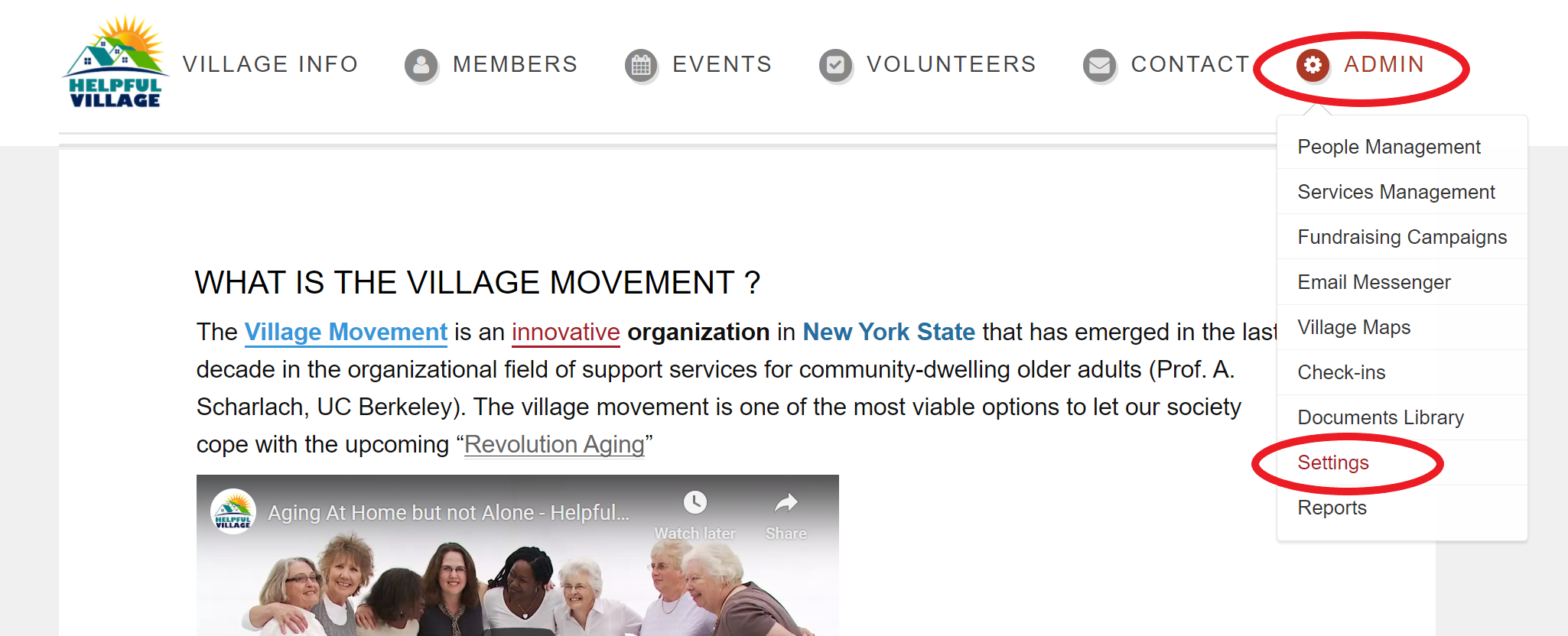 Select the "Events" tab.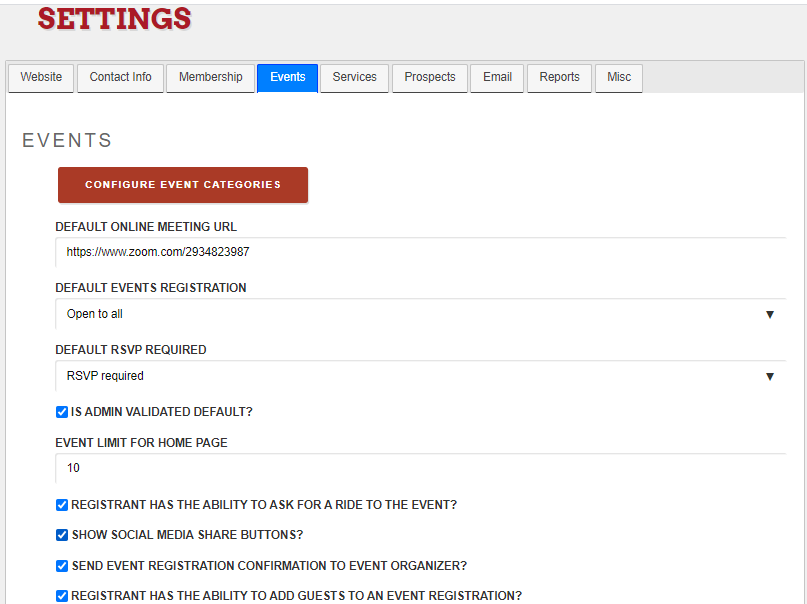 We have a button called "Configure Event Categories", where you can configure your event categories. Press on the link to know how it works.
There are different settings that you can set up by default so that each time you create an event this default information will show up automatically.
If you want, you can set up a "Default online meeting url." Upon doing so, an online url will automatically appear when you create a new event.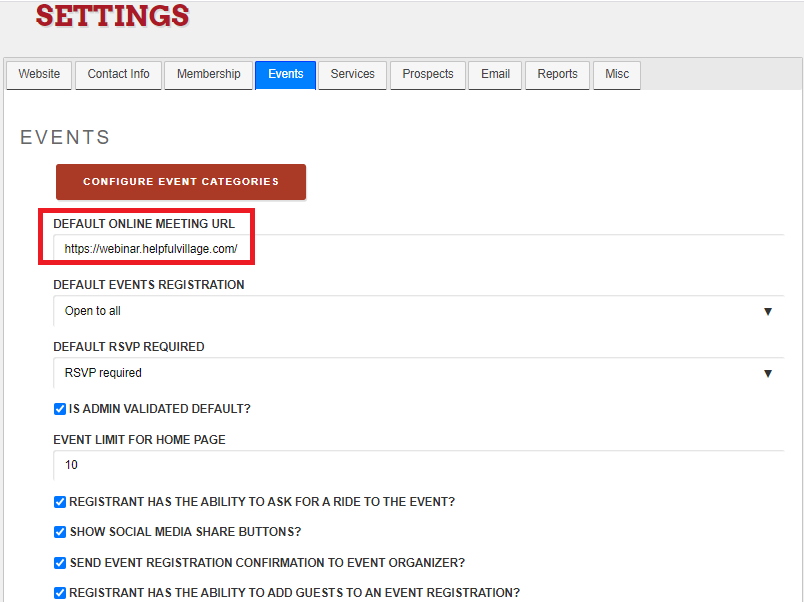 If you create a new event, scroll down and press the link "Use a less secure way with a shared link." You will see that the online meeting url is the one that we have set up on the settings.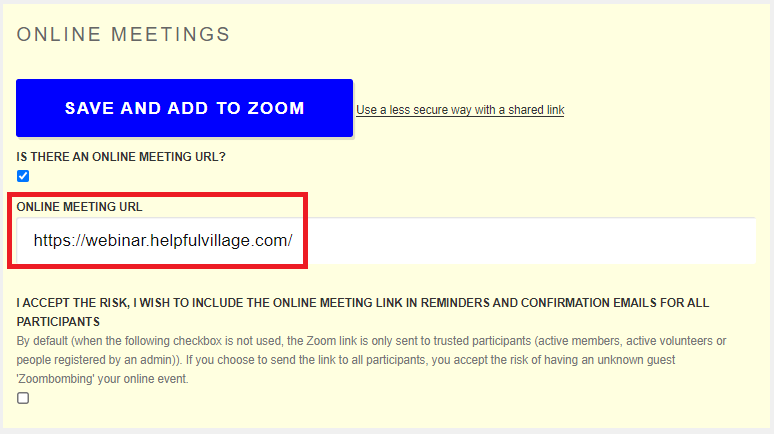 You can set up two other options by default for events- "Default events registration" and "Default rsvp required." To do so, click on the arrows to see all options. Select the one you wish.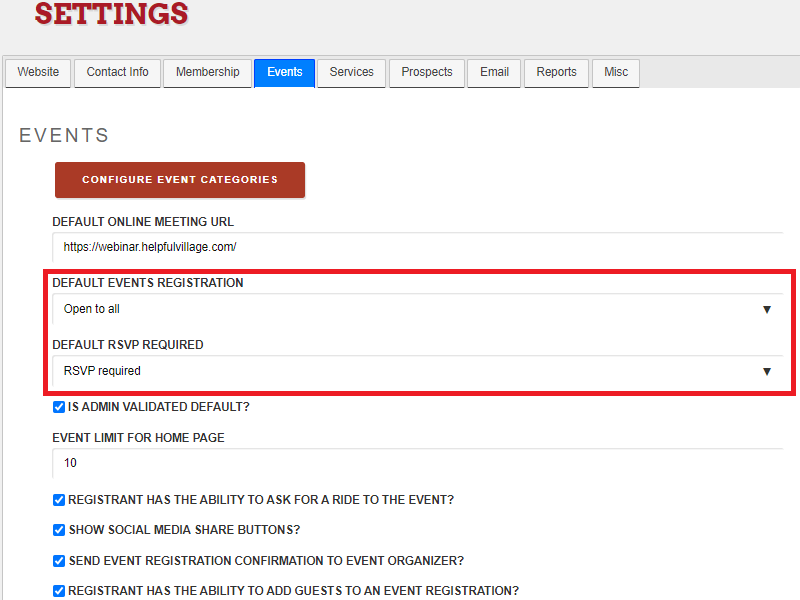 The "Is admin validated default?" check box will allow you to validate events that have been imported from other websites.
The "Event limit for home page" is the specific number of events that you want to appear on the homepage under the "Upcoming events" box.

The option "Registrant has the ability to ask for a ride to the event? gives the registrant an option to choose from the following choices:

This information entered by the registrant will show on the attendance list, so that admins can manage that info.
The following check box is to "show social media share buttons?"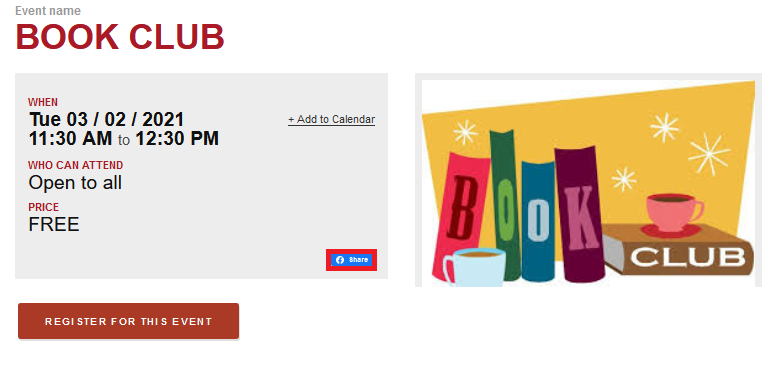 Checking the following option "send event registration confirmation to event organizer?" will cause the system to send the event's organizer an email with each registration.
The last check box is to allow "registrant has the ability to add guests to an event registration". When a participant is registering for an event, this person will have the option to add "guests".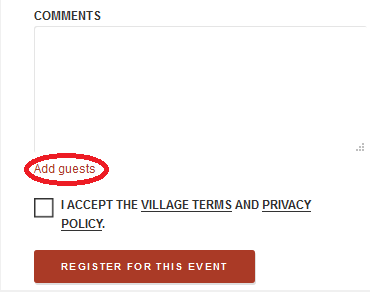 It the registrant clicks on "Add guests", this person will be able to add several guests to the event. Guests will be counted as participants to the event.