Step 1: Toggle over "Admin," and click "Settings."

Step 2: Click the "Events" tab, and then click the "Configure Event Categories" button.

Step 3: Scroll all the way to the bottom of the page, and click the "New Event Category" button.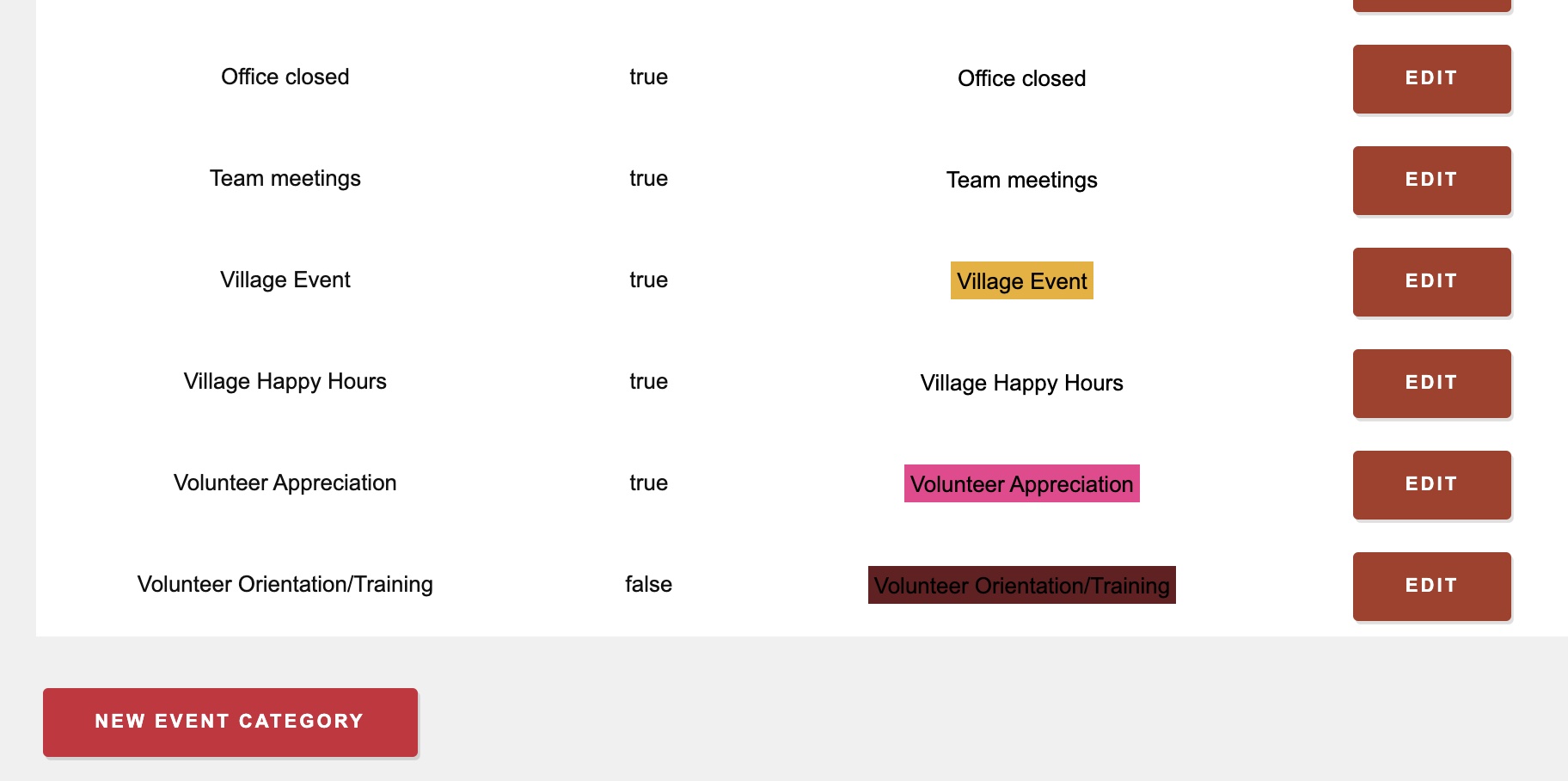 Step 4: Fill in and check all of your desired new event details and click SAVE.