Go to "Admin"-->"Settings"-->"Membership" tab
In this tab, we will manage membership settings.
First, you can press on the "Memberships types" button to configure your membership types.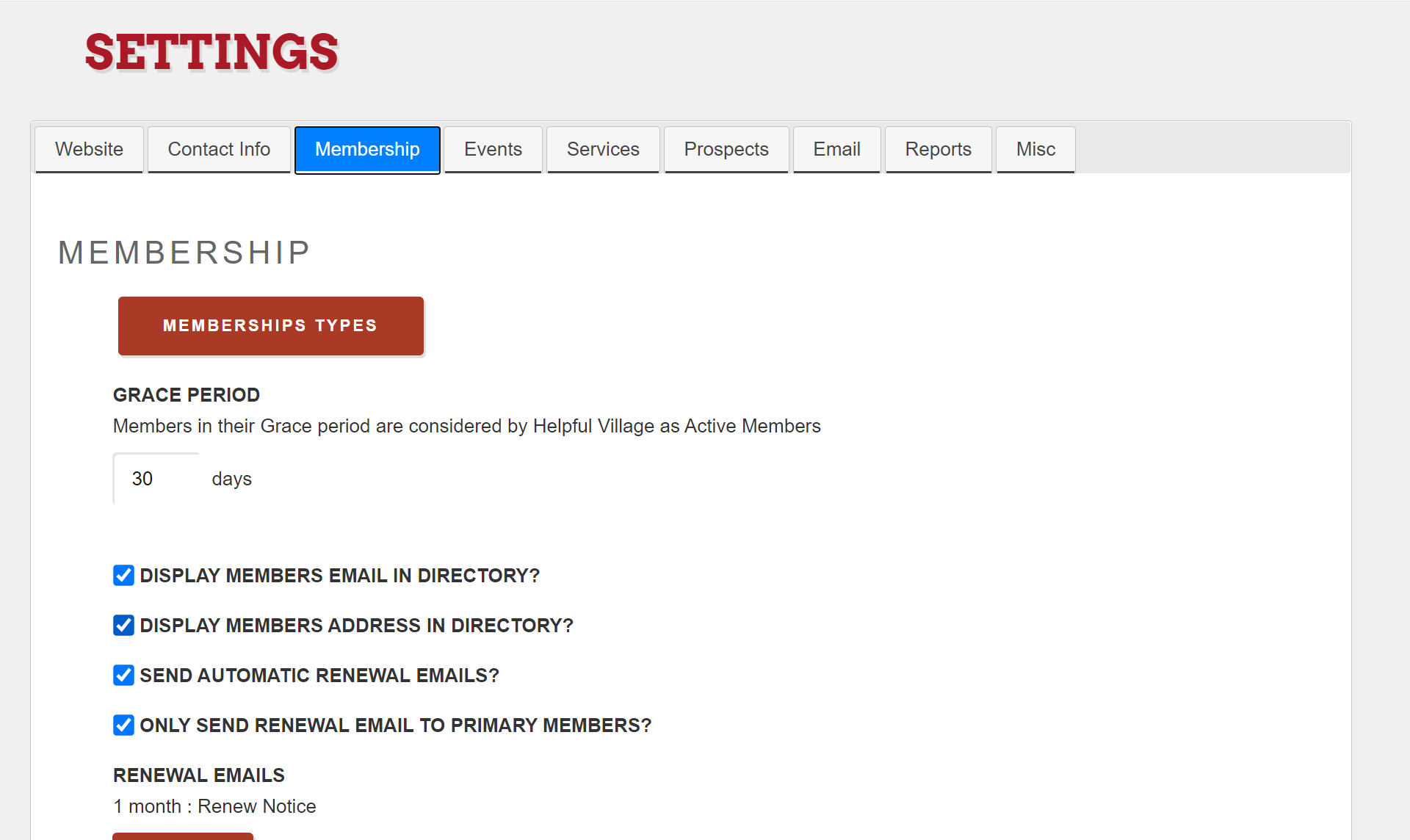 You can select the options to "Display Members email in directory?" and "Display members address in directory?" Before you decide, review this member directory article to further understand.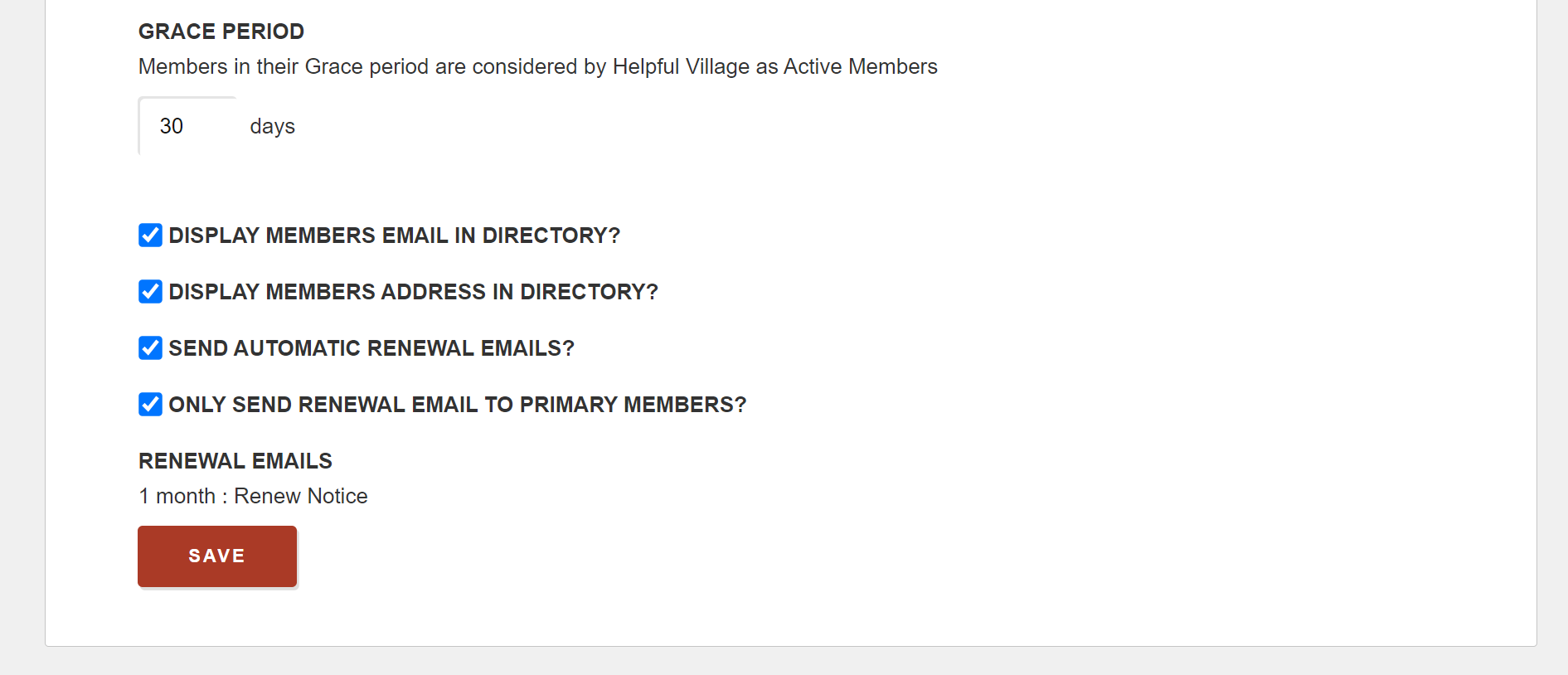 The last two boxes are to decide if you want to "Send automatic renewal emails?" Helpful Village will automatically send automatic renewals emails if you check this check box, create an email template, and activate on it the autotasks as the example below:
Invitation to renew your Village Membership: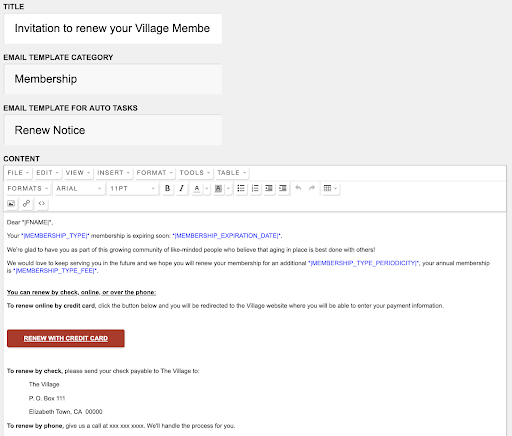 To turn on the automatic task of having the renewal email go out 30 days before membership expiration (automatically), click the field 'email template for auto tasks' and choose 'Renew Notice'. You can also have an automatic 'Thank for renewing' task set with an email template.
"Only send renewal email to primary members" option is specially thought for household. Instead of sending a renewal message to both members of a household, we will only send the message to the primary member if you select this check box.