In order for an individual to become a volunteer, the user must go to "Volunteers"--> "Volunteer Application Form"

After the user fills out the "Volunteer Application Form," ADMIN will automatically receive an email informing about the prospective volunteer. ADMIN can go to the Volunteer's profile, and establish vetting steps in order to screen the volunteer. This can be done by clicking on the "Volunteer" tab of the user's profile.

After successfully screening the volunteer, you will be able find the new Volunteer under Admin--> People Management --> Active Volunteers or you can simply search for the user in the search bar to see their volunteer status.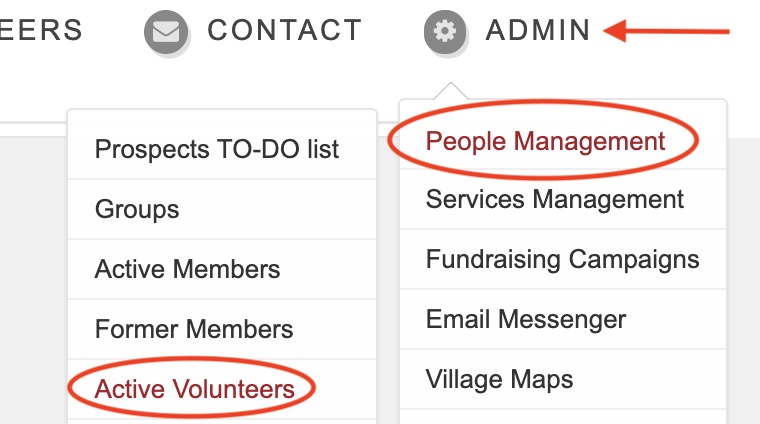 If the volunteers do qualify, the Village can go into the prospect's profile, and send the individual password instructions.