First of all, we welcome you and we are very grateful for your help with the community.
Becoming a volunteer is very easy, but it is very important to get all your information set up correctly from the beginning. The information you provide is key to help our seniors. We will use your data and your skills to help them in the best way possible.
You may update your volunteer information at any time.
On your village homepage, you will find a menu called "Volunteers", the first step is to complete the application form.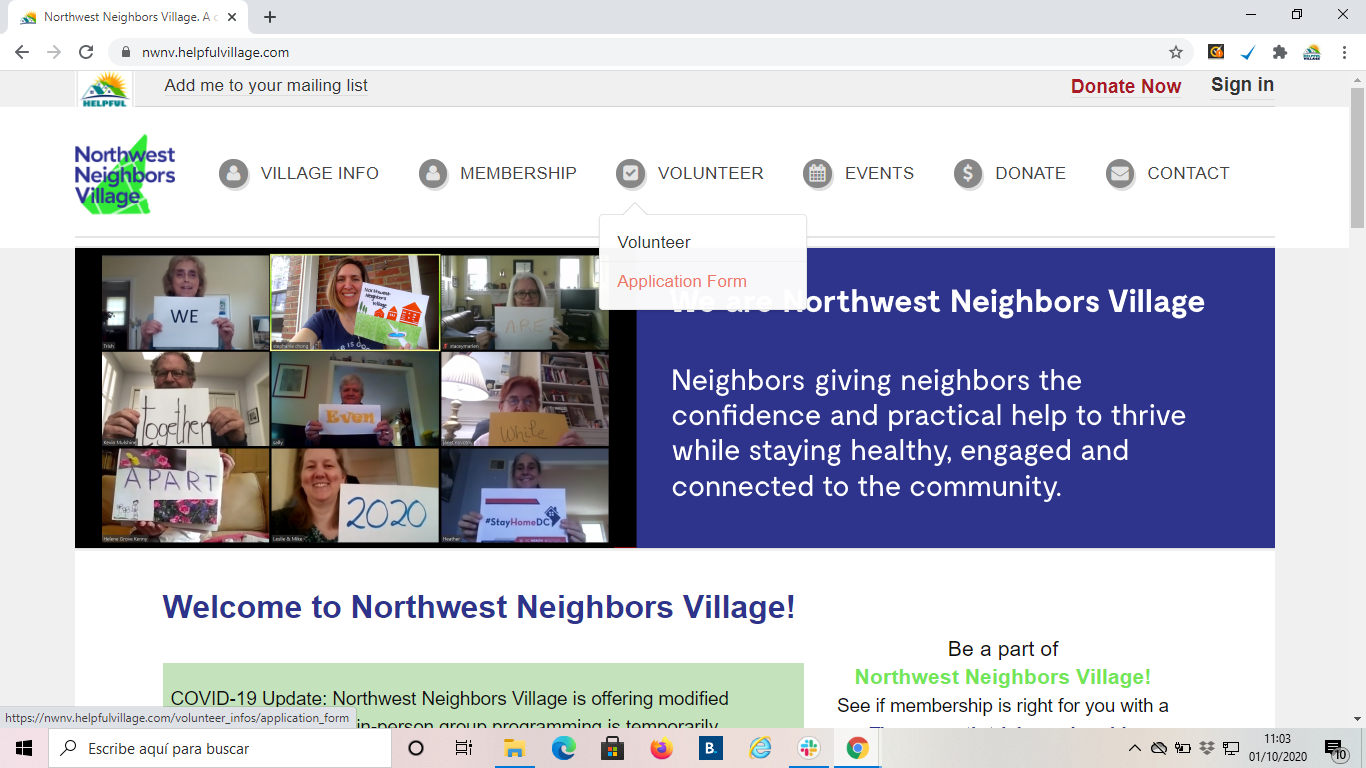 Input the necessary personal information. It is important to include a cell phone number because we use text messages. Helpful Village is also available on mobile phones (we will show you later on). Your address will also be used to show the service requests nearest to you.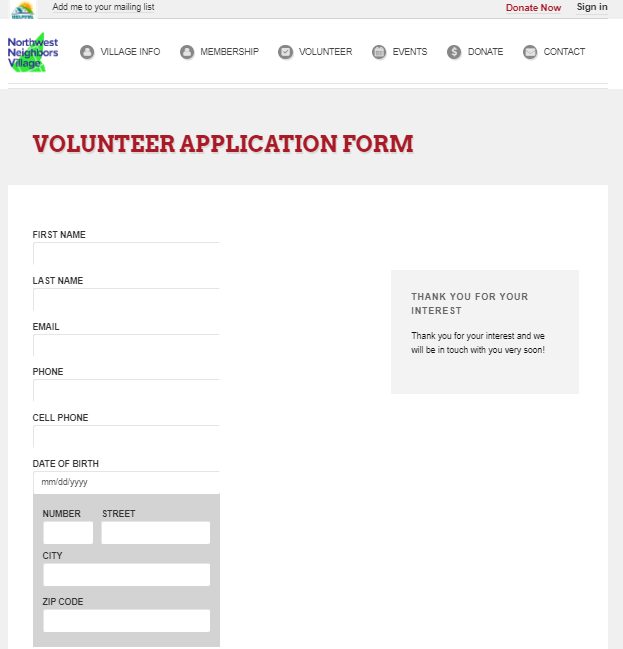 On the application form, there are two types of volunteering, you may choose to do both of them, or just one. You may volunteer to serve member needs or you may volunteer to help on village tasks. You may volunteer for whatever you want and you can change your preferences at any time.
Please select the areas you are most interested in. This information is essential because when a member asks a service we will only offer him/her the volunteers who have selected that area of interest to accomplish his/her service request. Please do not hesitate to contact your village if you have any doubts.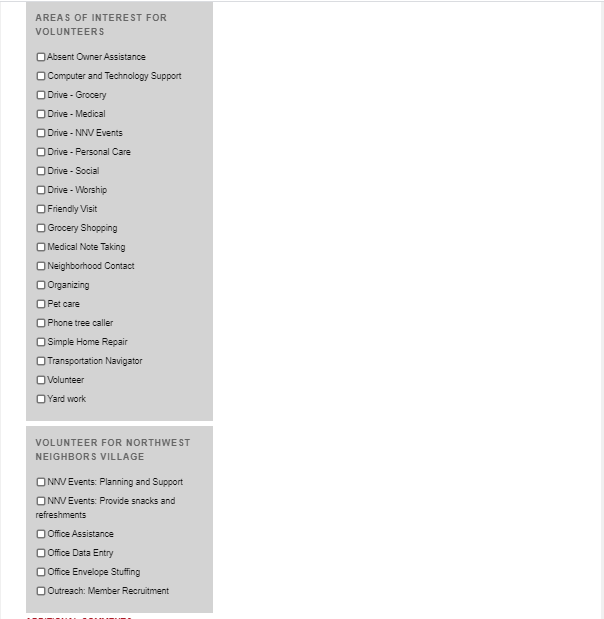 You may also add a comment if you want to share any important information that you think would be useful to your village to know. It could be a comment about a special capability.
You can read the Terms of use and Privacy Policy by clicking the link. Please mark the check box if you agree with these, press the "send" button and you are done!

Once you have sent your volunteer application form, you will receive the following message:
You will immediately receive an email from the village informing you that they have received your application, and that the village will now complete the screening process.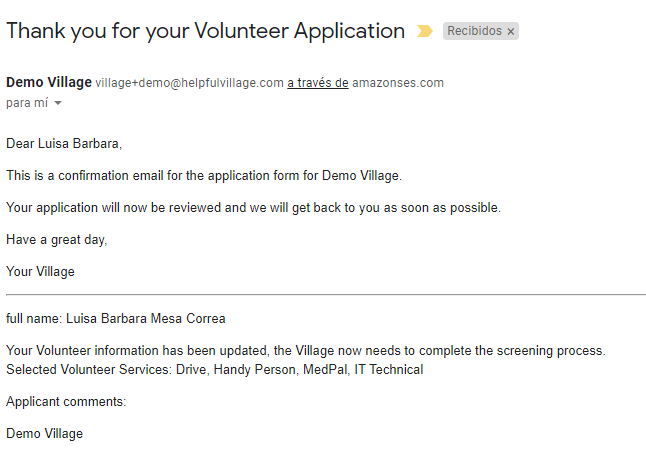 Once the screening process has been completed, the village will send you a welcome message email. They will also send password instructions so that you can login to the Village site.