In the volunteer profile, if you scroll down, you are able to establish vetting steps before allowing someone to be a volunteer.

Once the vetting steps requested have been accomplished, you can proceed to screen the volunteer.

You can go to the person's profile, and on her volunteer tab you will be able to check the Screened Volunteer check box and SAVE.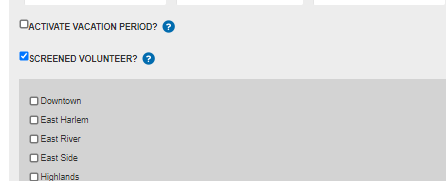 If you want to access to all of your unscreened volunteers in your village, go to
People Management-->Active Volunteers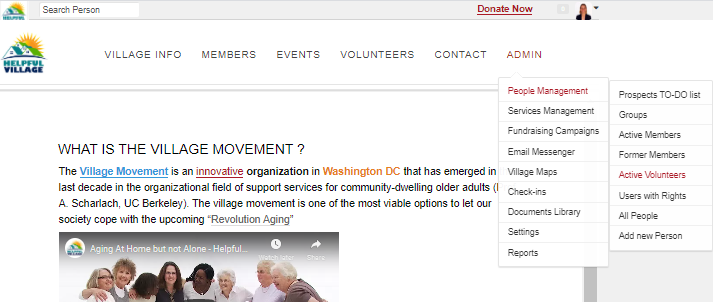 Scroll down and click on the Unscreened Volunteers button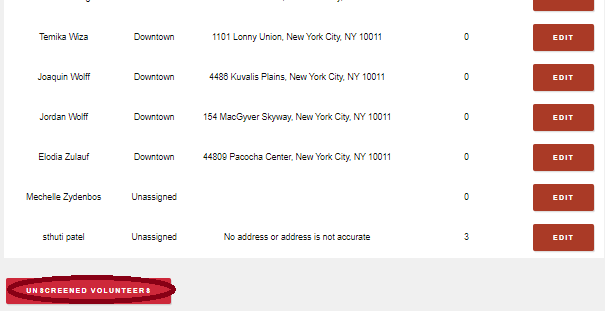 You will find a list of unscreened volunteers. You can go to the person profile by clicking on EDIT and check the "Screened Volunteer" check box