You are able to set up some templates such as Automatic Renew Notice and Automatic Thank you for renewal.
Automatic templates will work when an event happens, for instance when a member pays his/her membership, we will send them automatically a "Thank you for renewal" email.
A month before expiration we will automatically send a Renew Notice email.
Auto templates are aim to save you time!
To set up and customize auto templates, you have to go to Admin-->Settings-->Email tab-->Email Templates

You are able to create a new email template by clicking on New Email Template at the bottom of the page.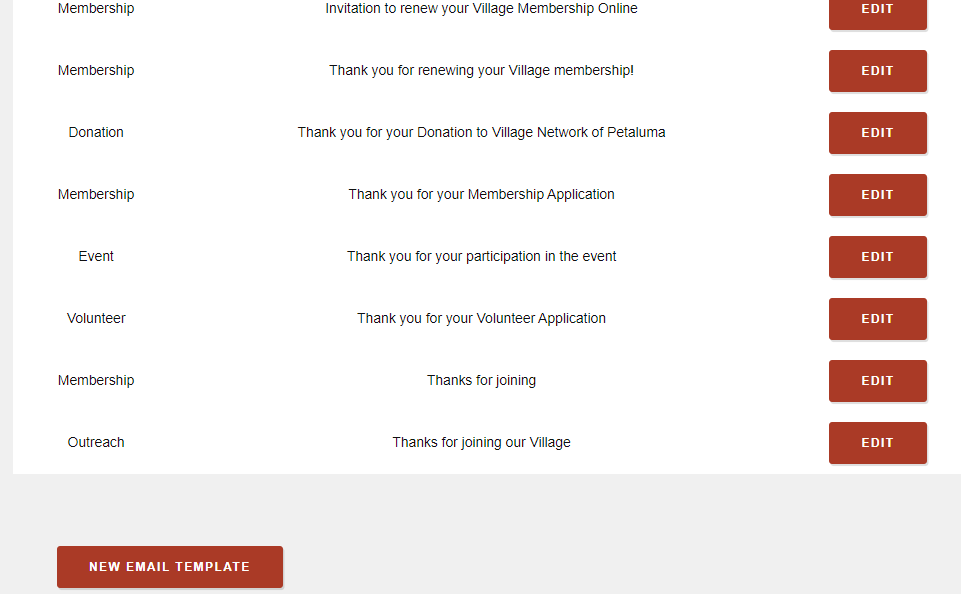 On the following article we explain what is an email template and how does it work.
https://support.helpfulvillage.com/hc/en-us/articles/360059247933-What-is-an-email-template-
On this article, you will know which variable data you may use on your email templates:
https://support.helpfulvillage.com/hc/en-us/articles/360059248913-Which-variables-data-tags-may-you-use-in-an-email-template-