This tutorial shows how to add a volunteer profile to someone who is already in the system. They could be in the system if they filled out an online application, registered for an event, etc. If they are a new person and not in the system, you will need to add them as a new person first.
Step 1: Search for the person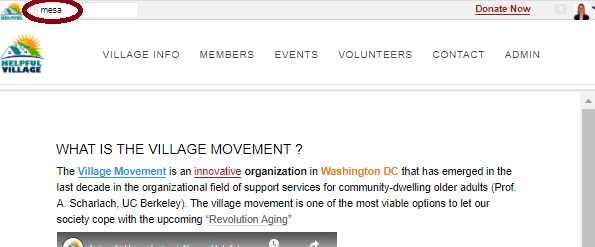 Step 2: Then select the person by clicking on their name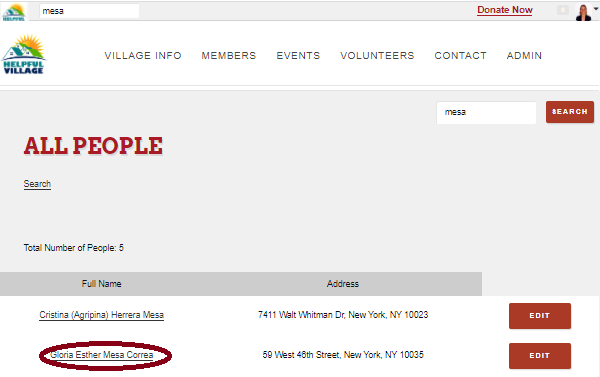 Step 3: You will then arrive on the 'general' page of the person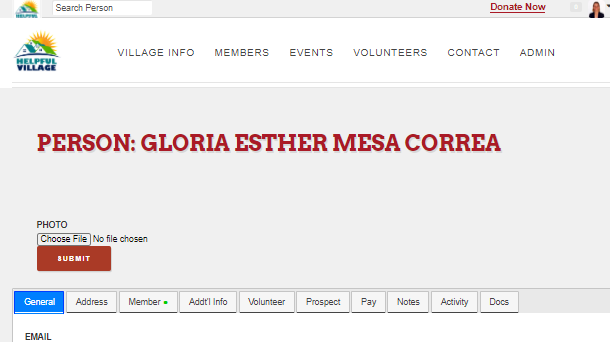 Step 4: Click on "Volunteer" tab, then click on "CREATE VOLUNTEER INFO FOR THIS USER"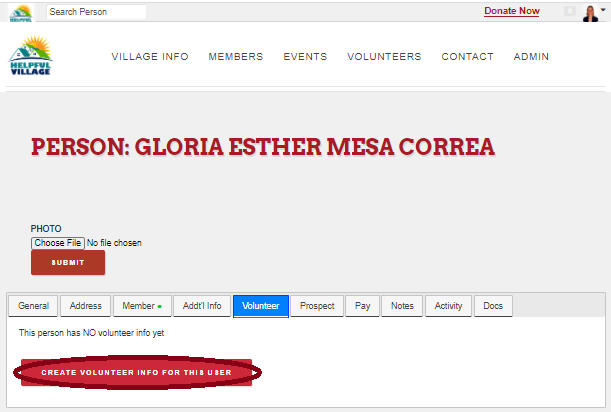 Step 5: Check the boxes of the services the volunteer is interested in offering (Volunteer Services + Village Builder) and click on SAVE.
💡 Note:
If the person filled out an online application, their interests they indicated will be checked on their profile.
Volunteer Services are services a volunteer would provide for a member
Village Builder Services are services a volunteer would provide for the Village/Organization. Both of these different groups of services are completely customizable.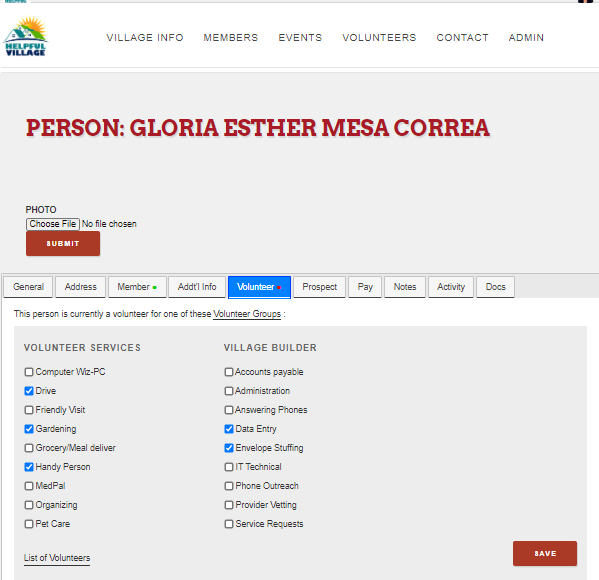 Step 6: Complete the VOLUNTEER INFO section and click SAVE.
This is where you can assign the Volunteer to their desired Volunteer days
Volunteers will only appear as (Active Volunteers) if their dates are within the start and end date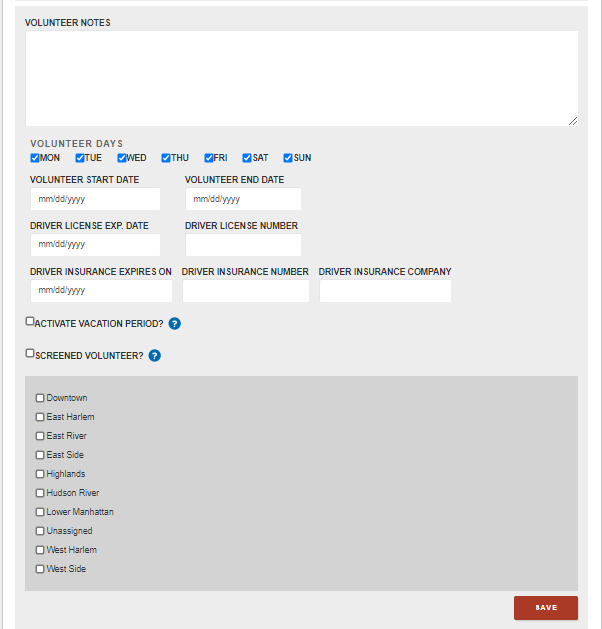 If a Volunteer wishes to be a Volunteer driver, they must provide their Driver license and Insurance # to the Village Admin - An email will then be sent to the Village Admin, approving this Volunteer Service request
IMPORTANT: If a volunteer has been 'vetted' or 'screened', you can then check the 'screened volunteer' checkbox. Until this box is checked, a volunteer will not be able to see open service requests or be matched with any open service requests.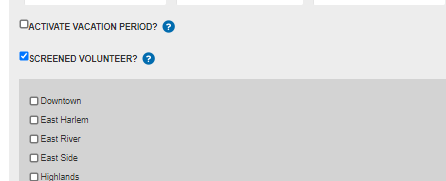 Green dot next to Volunteers lets you know your Volunteer is now active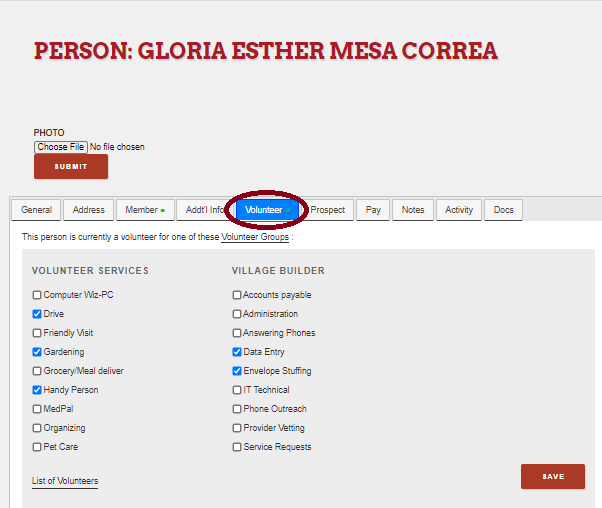 💡 Note:
If Hub + Spoke, you can select which local Villages, Clusters, Neighbors, etc. a Volunteer can volunteer in. Examples: Downtown and Highlands. This section will not appear for non-Hub + Spoke Villages/Organizations.
The Red Dot will appear once the Admin tries to add Volunteer information to a user's volunteer tab. If information is added but the Screen Volunteer box is not checked, the Red Dot will appear next to the Volunteer tab
For additional aid, watch our training video: VIDEO TUTORIAL