Email templates allow your Village to customize the messages that are sent to your local community (members, volunteers, donors, prospects, etc).
Email templates and sending an email on a person's profile will send an email through the server and does not require synchronization with MailChimp
If you have admin rights, you can find the list of email templates under:
Admin → Settings → Email Templates
There are some factory templates that come built into the platform that you can customize, however, you can build your own custom template as well.
When the template is for an email concerning payments (payments or donations), you have to go to the Pay tab of the person, then click on View, then click on Prepare Receipt, there, you will be able to see the templates for payments.
💡 Important Note:
All email templates (except for the weekly events email template) are used when sending messages to individuals,

and not used for the 'Email Messenger' for groups.

To send a message to an individual, go to their profile. Then click on the 'Activity' tab. Then select 'send message to this person'.

From there you will be able to choose a template or write a custom message.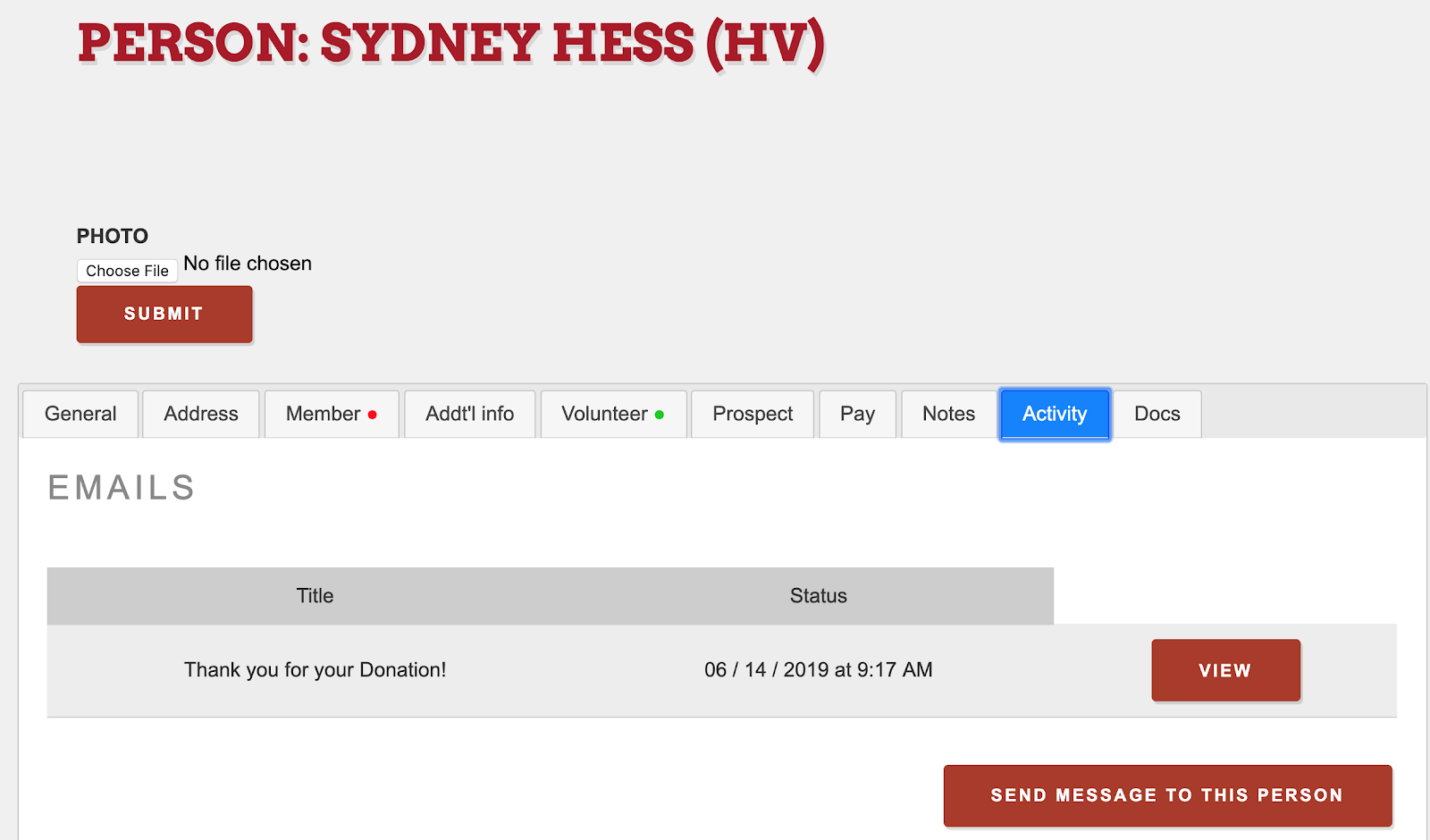 Example of an email template:
Invitation to renew your Village Membership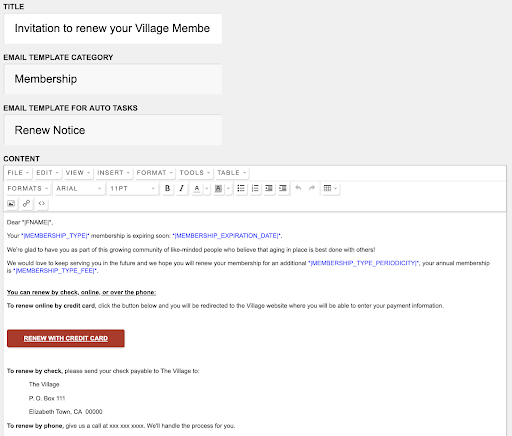 To turn on the automatic task of having the renewal email go out 30 days before membership expiration (automatically), click the field 'email template for auto tasks' and choose 'Renew Notice'. You can also have an automatic 'Thank for renewing' task set as well with an email template.