The Training Documentation Guide is a key resource in understanding how to get the most out of Helpful Village. Our Training Documentation Guide is separated into four phases in order to help navigate your way through our software smoothly. These phases are:
Our guide also includes three additional categories- "Premium Features", "General," and "Training for Members and Volunteers." The table below will further help you to understand what each category within our Training Documentation Guide consists of!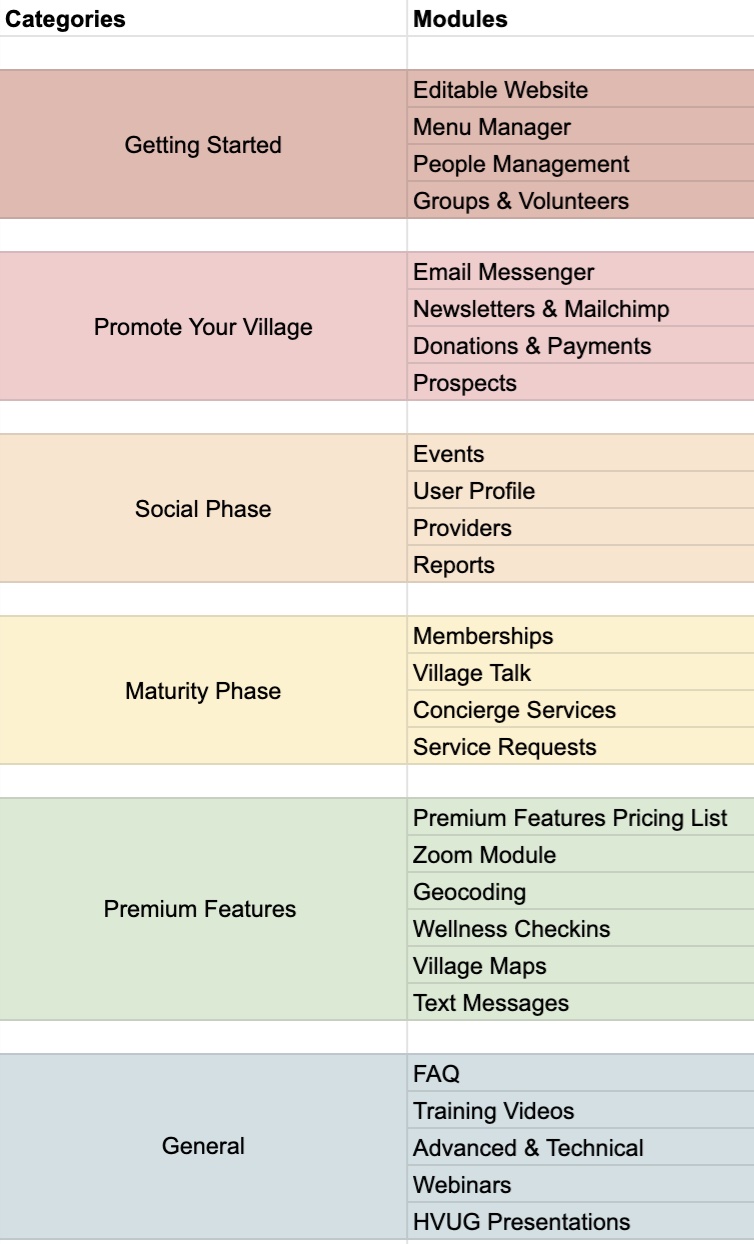 Our Training Documentation Guide is directly linked to our Help Center as well, which helps you to not get lost in this process! In our guide, you will find direct links to some of our Help Center articles to offer you a more in depth understanding as to how to go about setting up various Village necessities.