Step 1: Toggle over "Admin," and click "Settings."

Step 2: Click the "Services" tab, and then click the "Provider Categories" button.

Step 3: Click "[Admin] Enter this Category" button of your chosen service,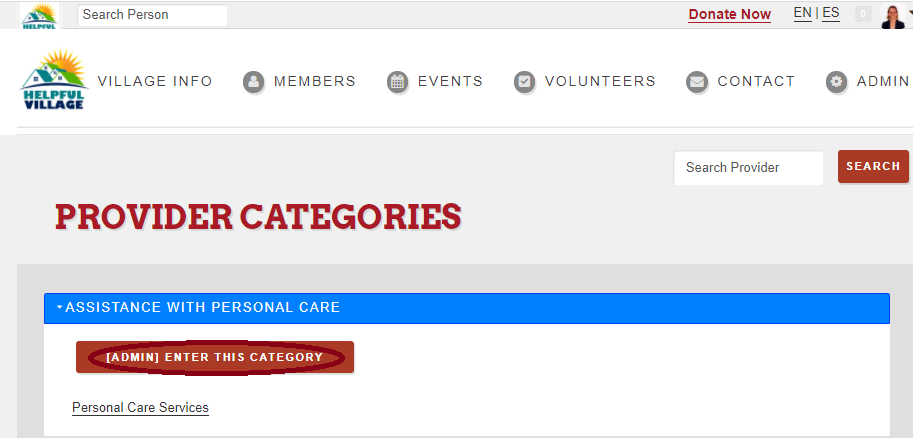 Step 4: Click on "More Details" button.

Step 5: Scroll to the bottom of the page, and click "[Admin] Edit Provider Service."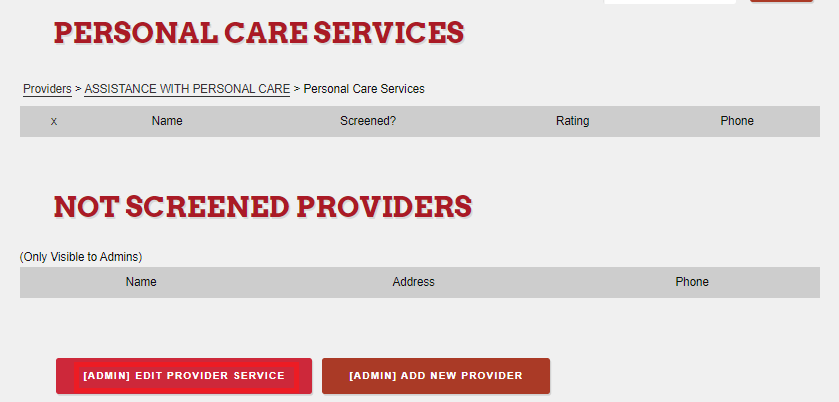 Step 6: Edit the name and/or provider type category, and click "Save."