Go to "Admin" -> "Settings."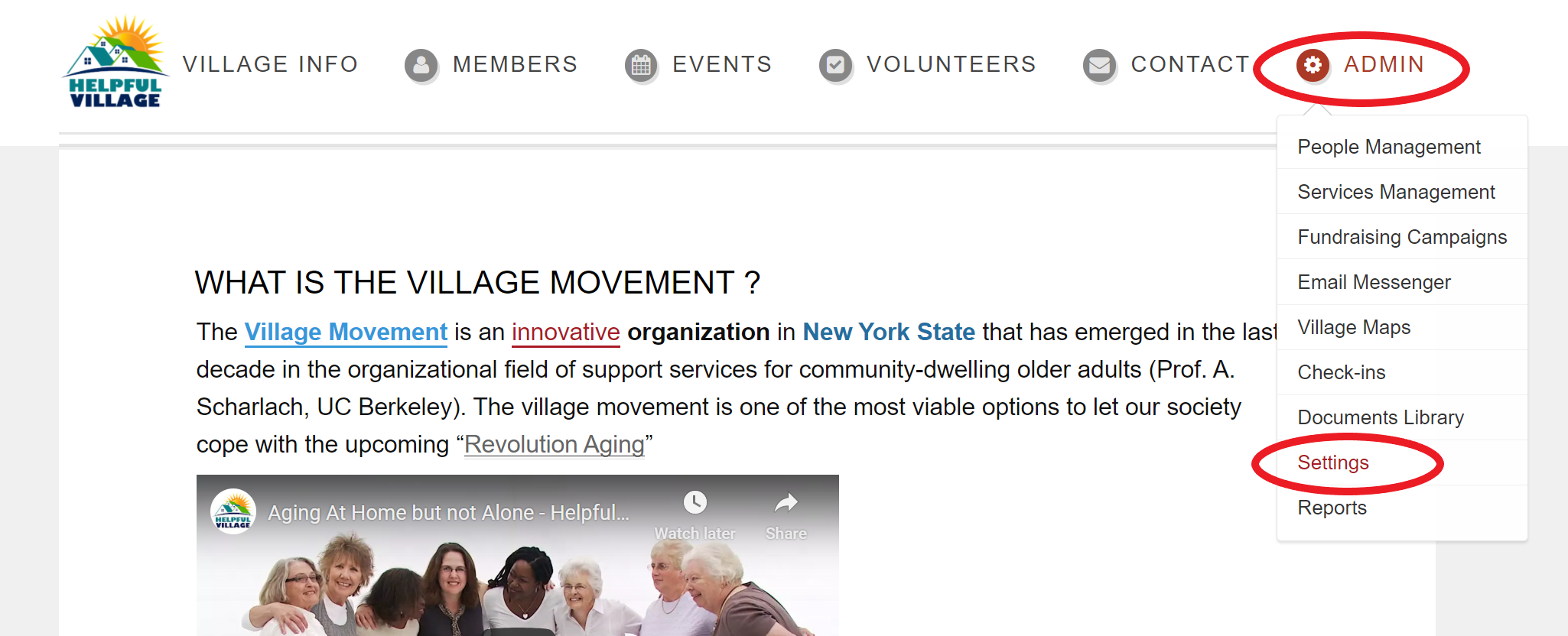 Click on the "Contact Info" tab.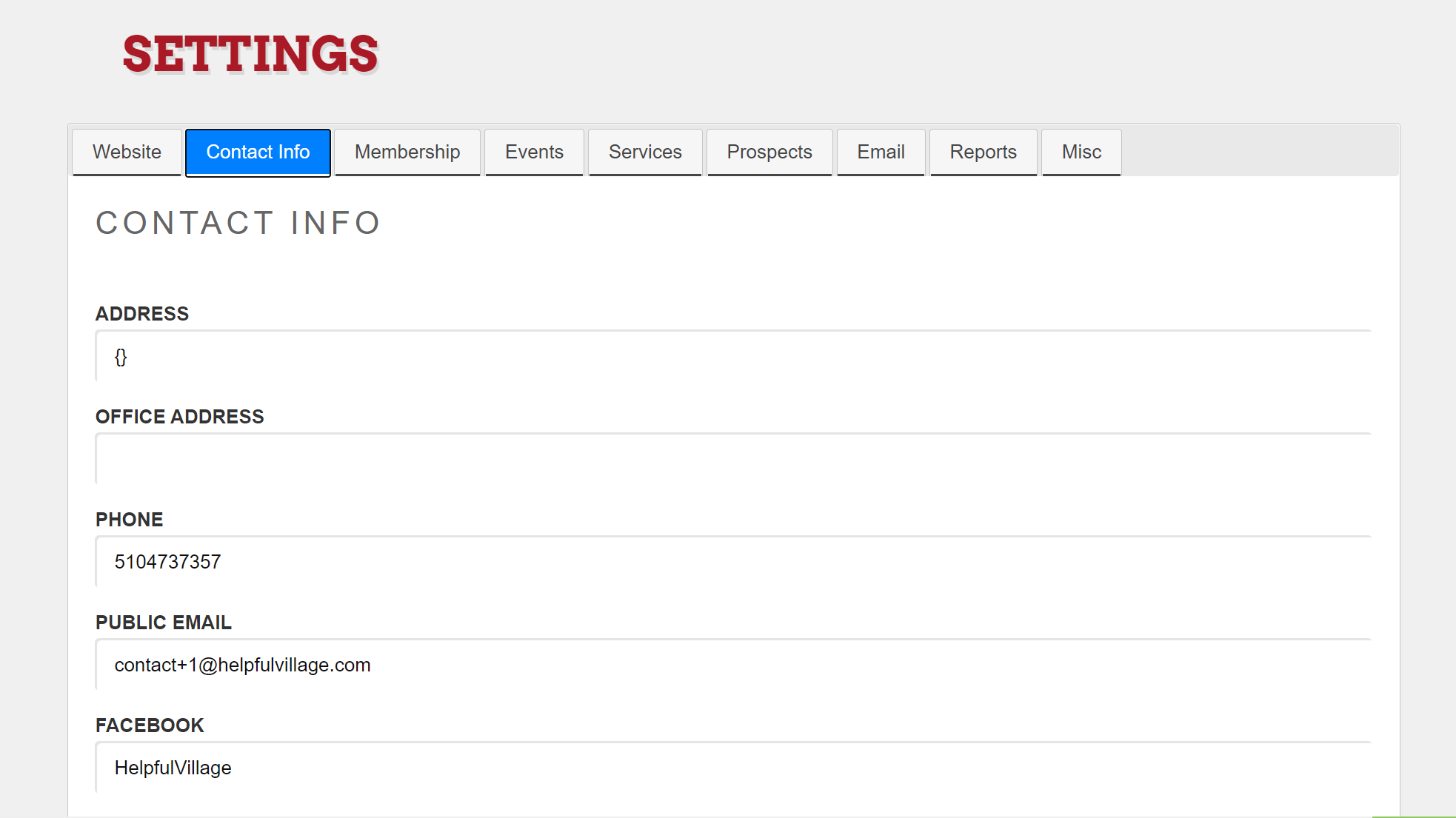 Fill in the address, office address, your Village phone number, and public email.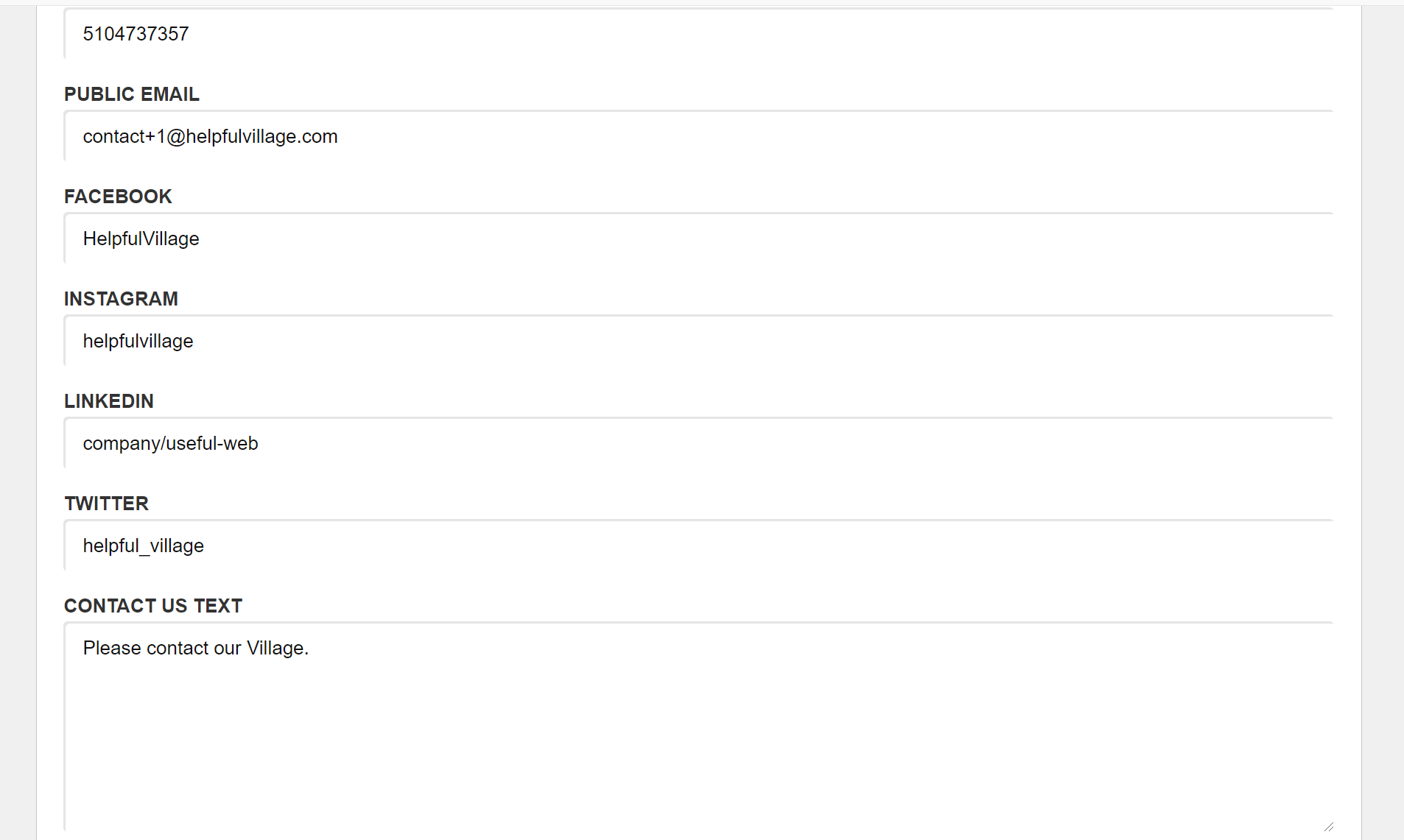 If your Village has these, fill in the Facebook URL as well as your Instagram, LinkedIn and Twitter.
The "contact us text" is the description you wish to have on your contact page.
You can select these two options:
If you check the option "Include add me to mailing list option", a link will appear at your upper left corner on the homepage as well as on the contact form.
If you select the option "Include vaccine question in contact form", this question with a check box will show on your contact form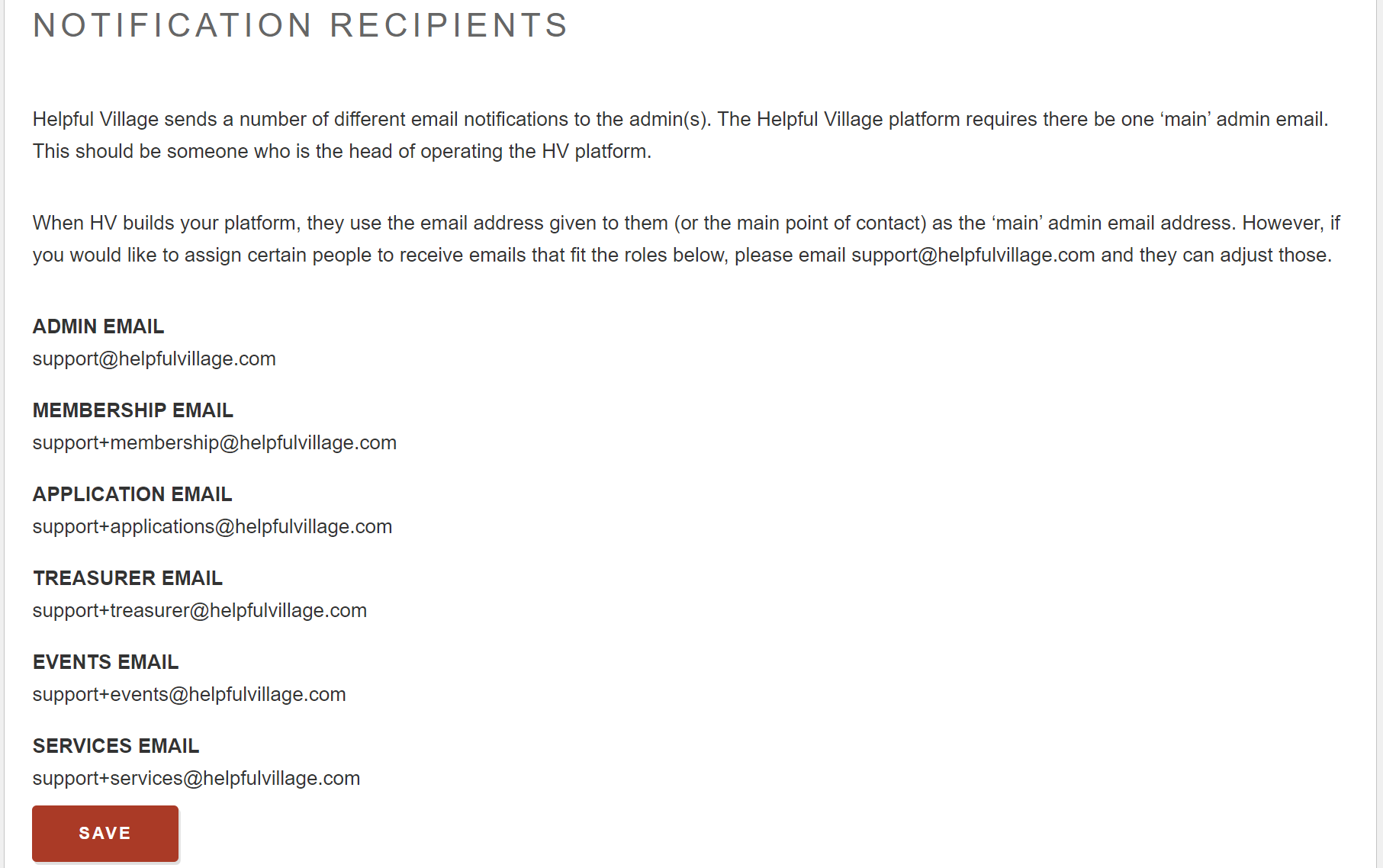 The last step is to make sure that the email recipients are correct for each category of Village leader. If they are not, contact support@helpfulvillage.com to get those updated.
When you are done, click "SAVE."