Go to Admin -> Settings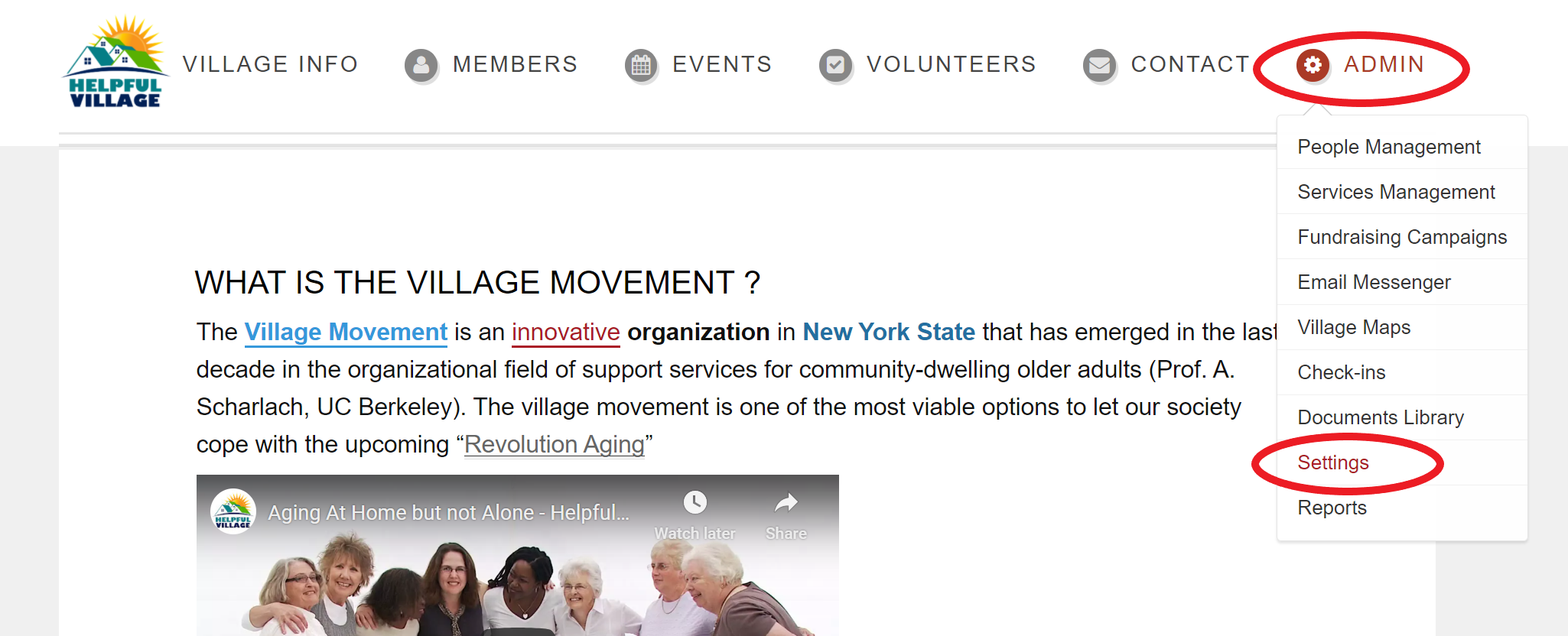 You will be taken to the "Website" tab, the first tab in settings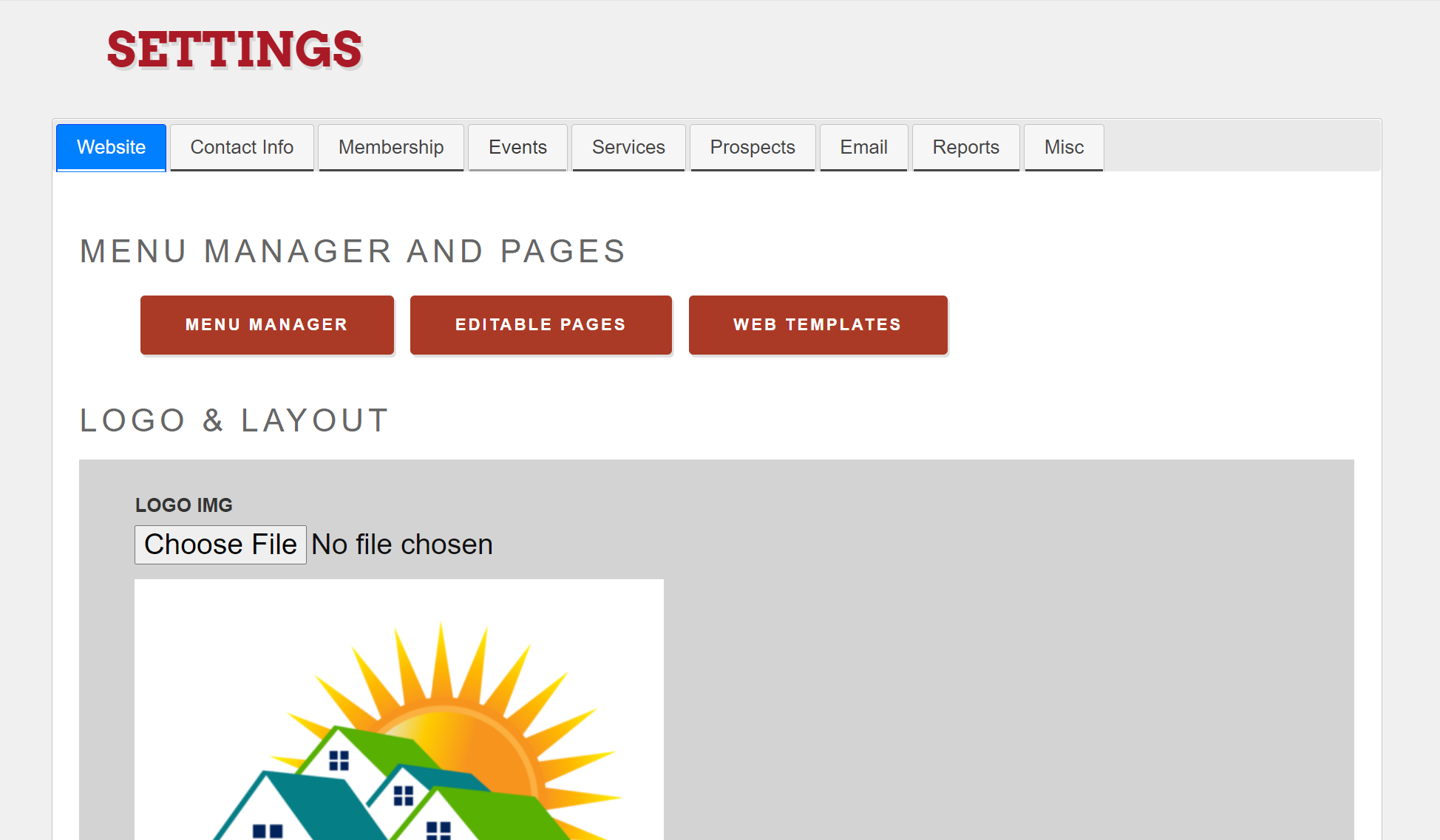 First you will see the buttons "Menu Manager", "Editable Pages" and "Web Templates" you can find more information about these buttons in the Getting Started section of the Help Center.
Next, you will want to upload your Village's logo. You will do so by clicking "choose file" (as seen above and below), and choosing an image from your device.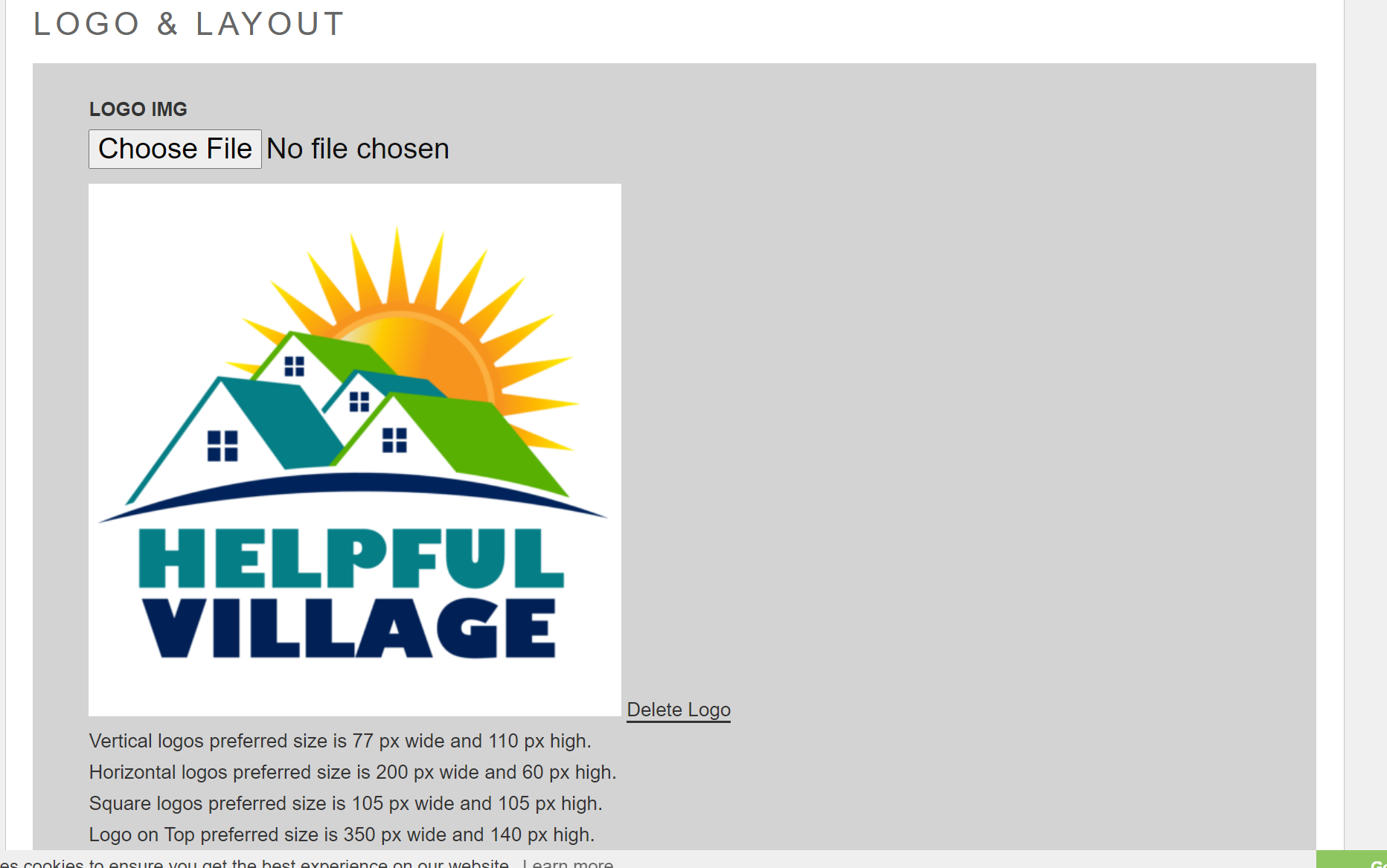 Underneath the photo in this example are recommendations of the orientation you should choose based on the image's size. You can also delete the logo.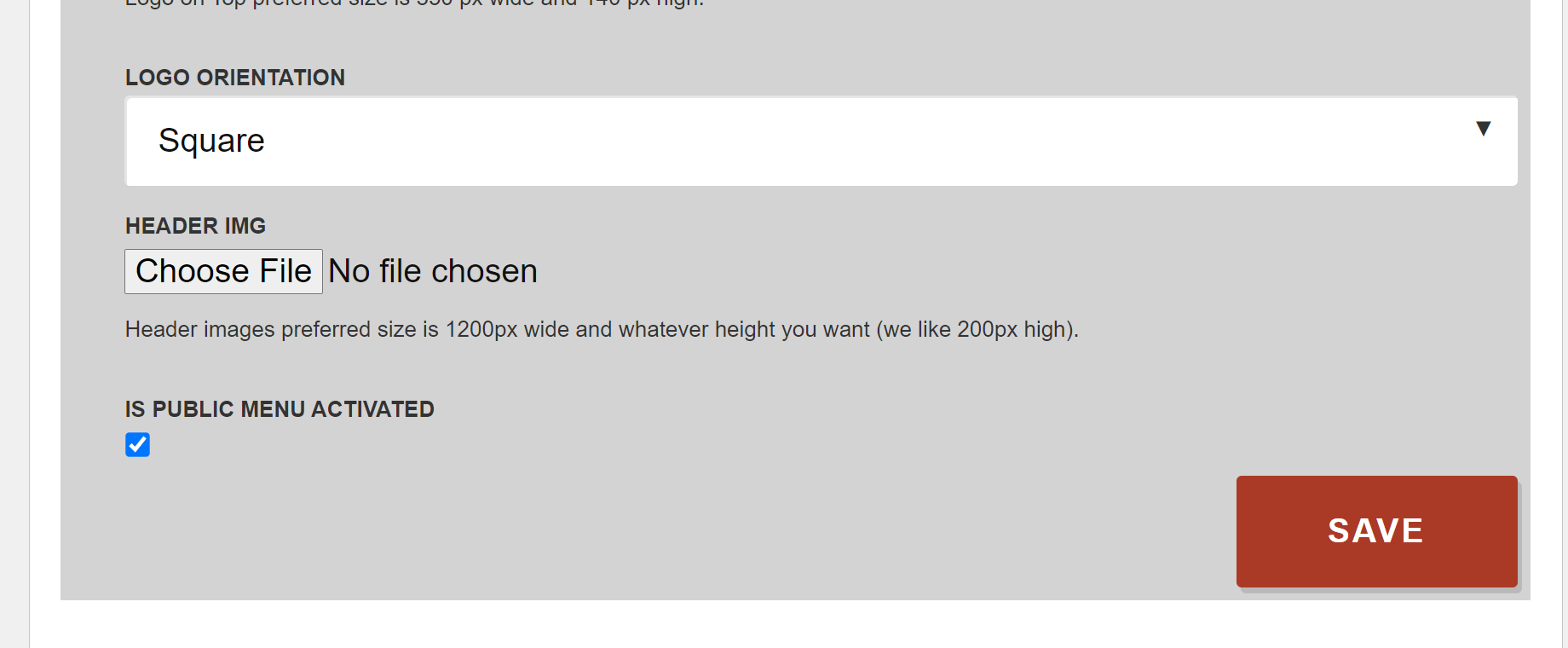 Choose the logo orientation: Horizontal, square, vertical or logo on top. You can also choose to include a header on all of your webpages. You can upload the header the same way you uploaded the logo. Header images preferred size is 1200px wide and whatever height you want (we like 200px high).
The check box "is public menu activated" is to activate the public menu when you are starting to edit the website.
When you are done, click SAVE.
Then, you will scroll down to the website and SEO area.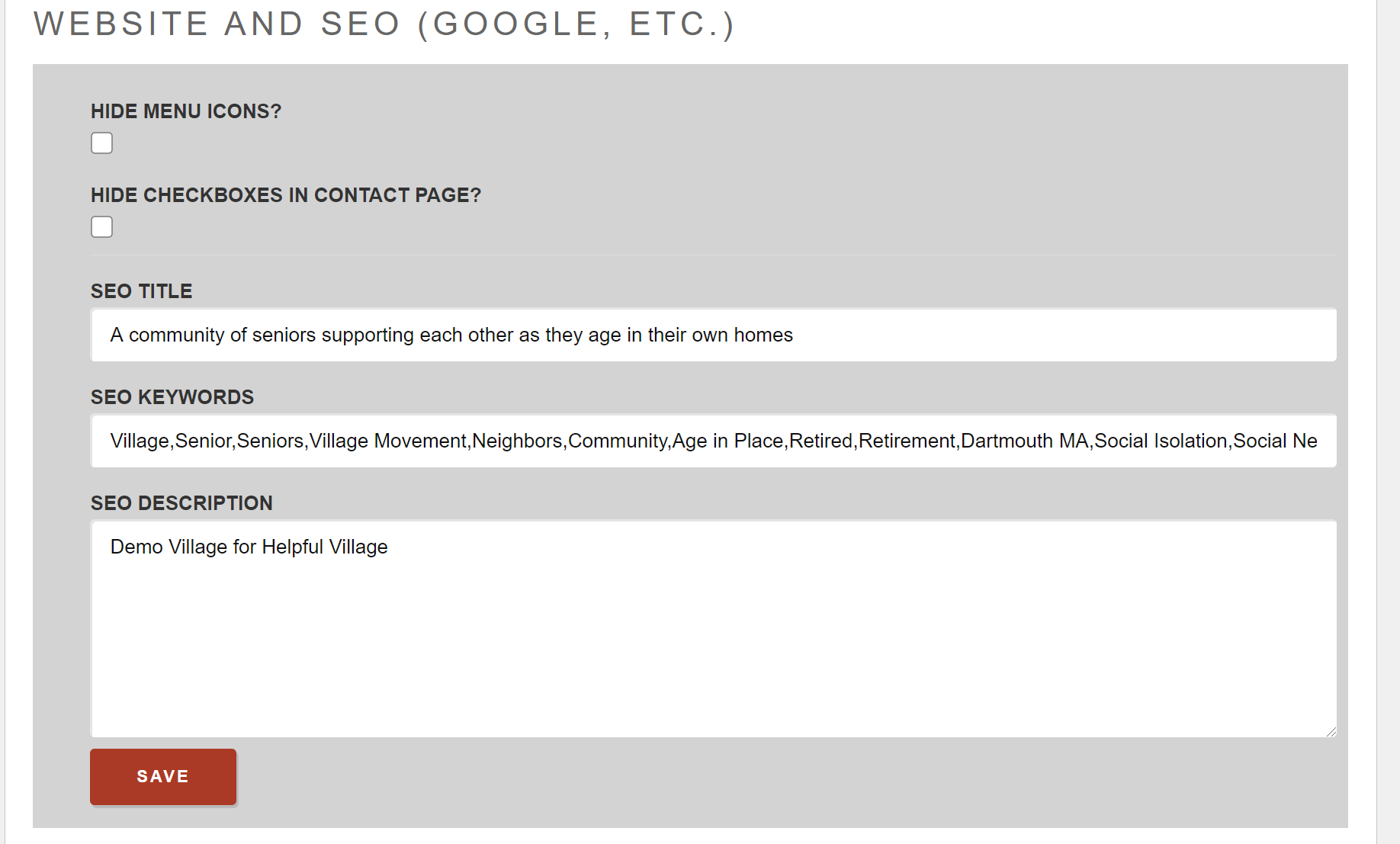 Check the checkbox "hide menu icons" if you do not wish for the icons to show next to the menu options at the top of the website.
Check "hide checkboxes in contact page" if you do not wish them to show.
Your SEO title, keywords and description are an important aspect of how you appear in search results when someone looks up your Village. Be sure to carefully consider each of these sections. Have a look to this article Website Building Action Plan to consider our recommendations.
When you are done, click SAVE