If you try to delete for example a service request, a donation, an event, etc and there is associated data, you will not able to delete this item. We use all the data to make reports, therefore it is not possible to delete an item.
You may archive the item, that you wanted to erase. If you archive the item, the item will not show any more but it will be archived and the data will be used for making reports.
For example, if we try to delete an event with associated data:
We will to delete a event with participants. We go to the event description, scroll down and delete the event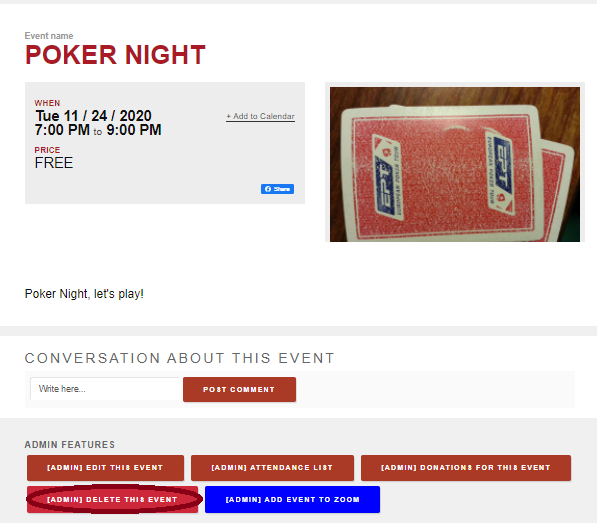 Because there is data associated to this event, you will get this error message

In order to delete this event, you have first to erase the event's participants.