The Geocoding premium feature is necessary to geolocate Villages addresses
Geocoding is the process of converting addresses (like a street address) into geographic coordinates (like latitude and longitude), which you can use to place markers on a map, or position the map.
This feature can be used to create and view an interactive map for the different neighborhoods that Villages can use for its members and volunteers. This is especially helpful when a Village is located in a rural area or large location (such as hub+spoke).
With this premium feature, Helpful Village will display and calculate the following:
Location Metrics

Distance Metrics

Directions

Roads API

Mileage Reports
"We use a premium Google feature that gives us latitude and longitude for each active member (and volunteer) address"
The geocoding feature includes the display of a map with the members on the Members Directory page.

The Geocoding premium feature costs $5 per 1000 location requests per month (i.e. $5 if between 0 and 1000 requests, $10 if between 1001 and 2000 requests, etc.).
Pricing Examples
| | |
| --- | --- |
| 0 and 1000 requests per month | $ 5.00 |
| 1001 to 2000 requests per month | $ 10.00 |
| etc. | etc. |
We only make geolocation requests if needed (for members that have never been geolocated or when they change address), so quite probably the monthly fee for you will be $5.
When viewing a profile of a person: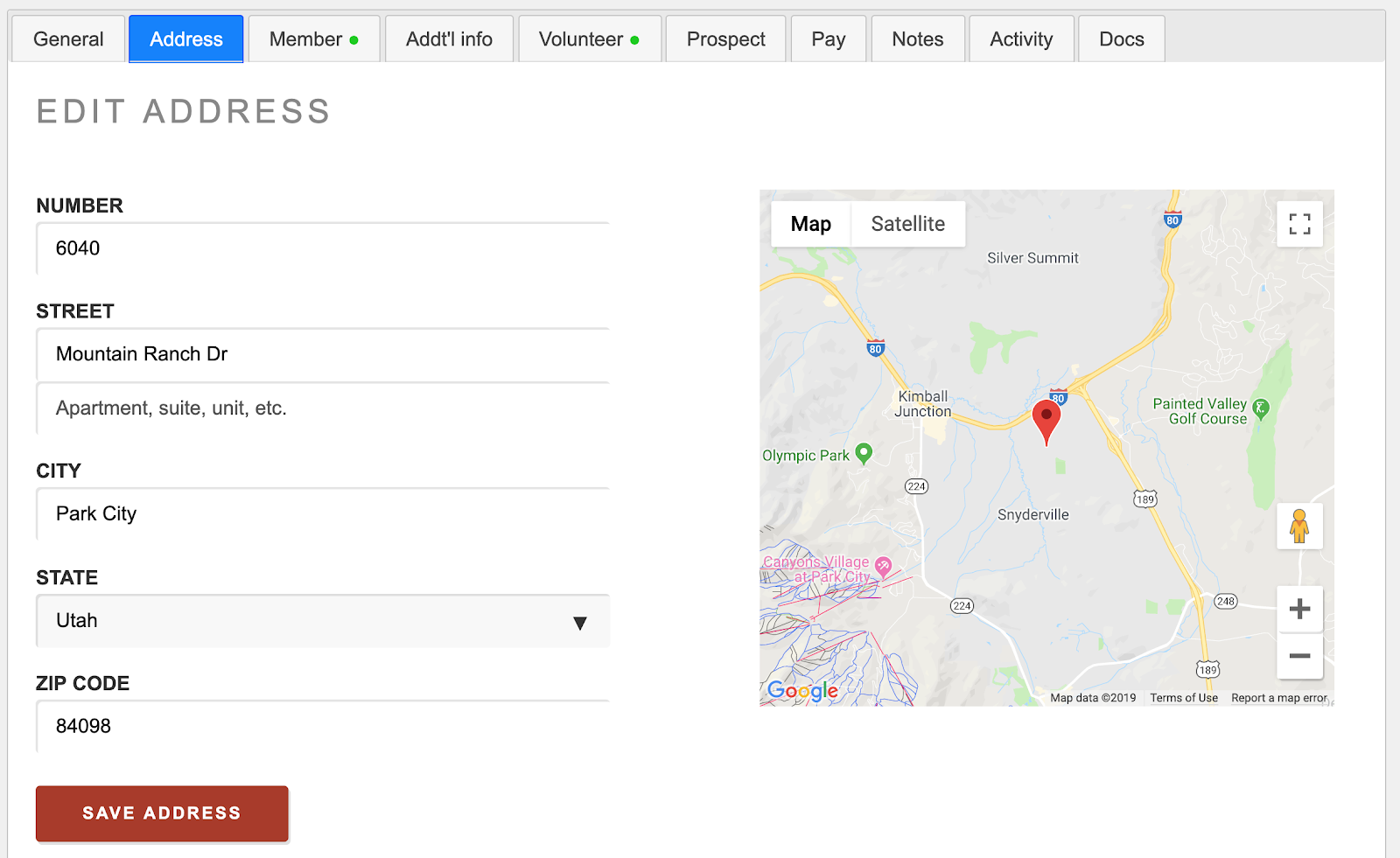 When viewing a Neighborhood/Local Village/Cluster: