Impact reports are one of our most important reports. Measurable, evidence-based results are necessarily in order to grow a community and receive funding. Many sources of grants or funding require evidence-based pitches, and this one page report offers easy-to-understand information in order to measure the evolution and positive impact you're having on your community. This report is customizable by date, but the date range cannot be limited to the current month or in the future.
Q: What are Social Connections?
A: Social Connections are the average amount of social interactions per member. We combine all interactions (requests, events, visits).
Q: What are Community Hours?
A: Community Hours are the combined, reported hours submitted on the Reporting Hours module.
Step 1: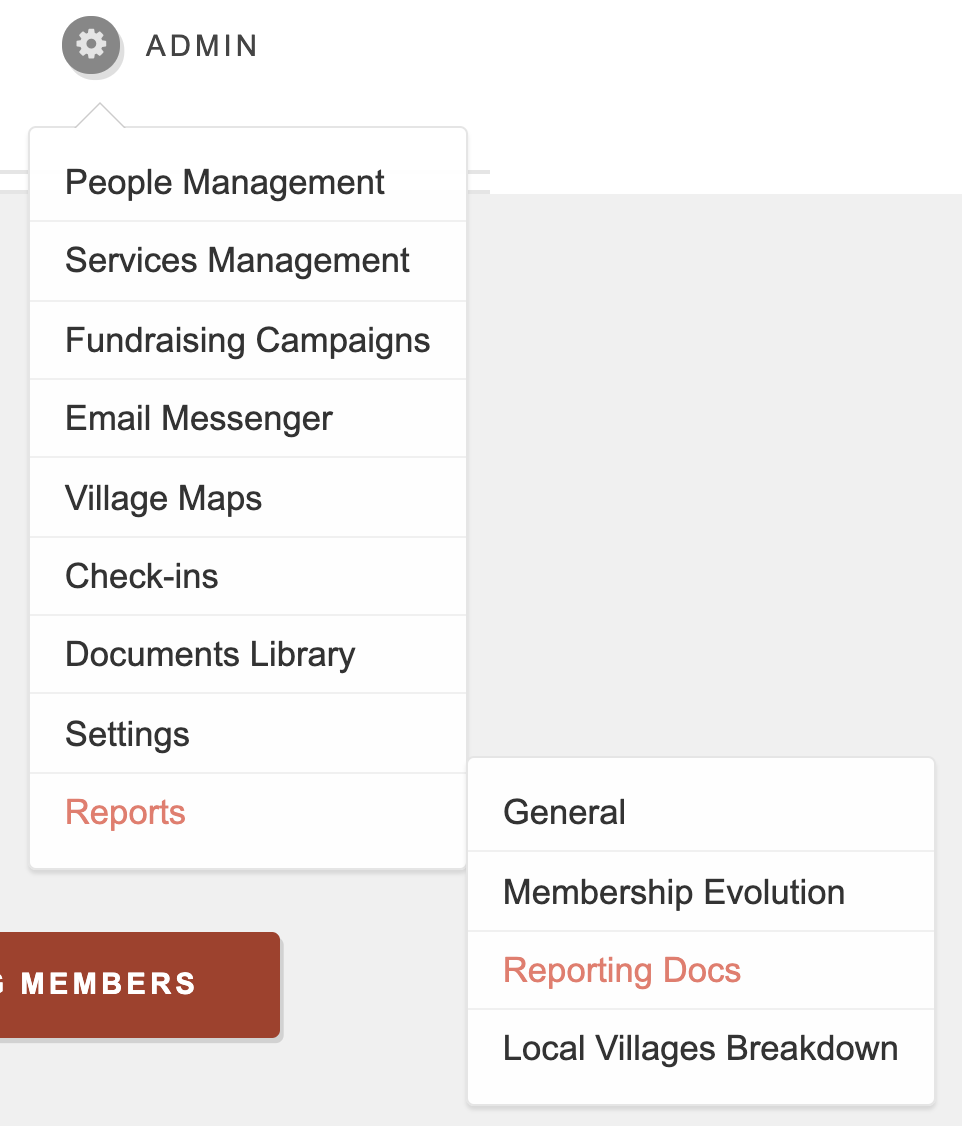 Step 2:

Step 3: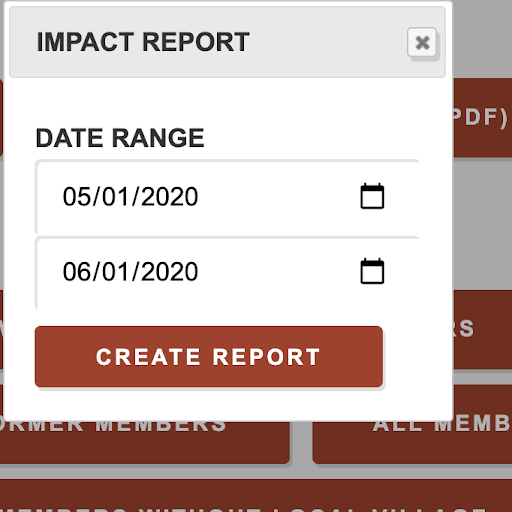 Step 4: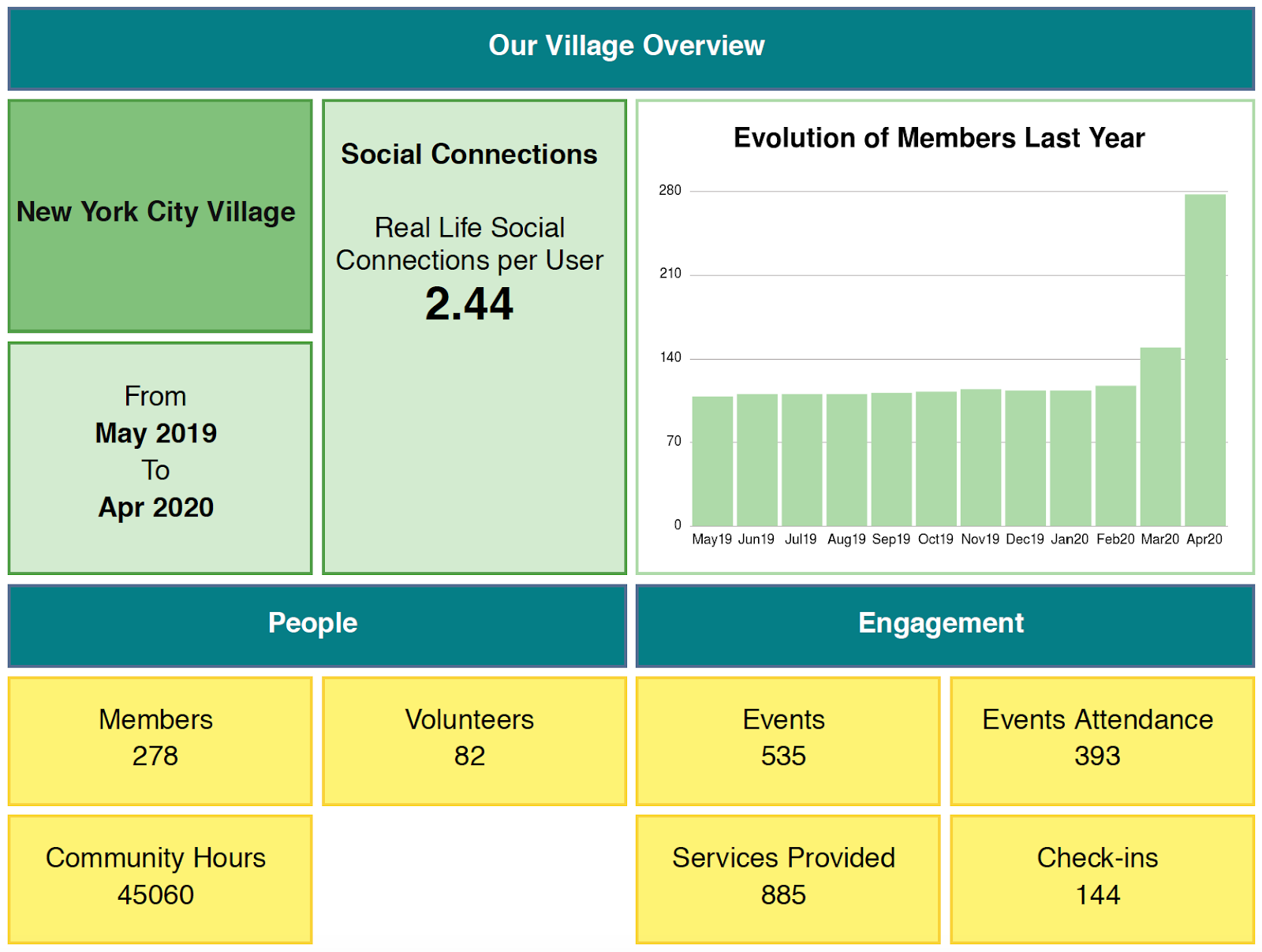 Upon using the formulas below, Helpful Village automatically calculates key indicators such as social connections per member!