a. What you can see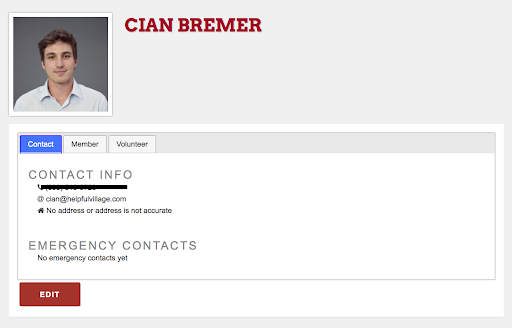 What you can see, and what other people will be able to see:
When viewing your profile, only YOU will be able to see:

contact tab: Emergency contacts

member tab

volunteer tab
b. What other members / volunteers can see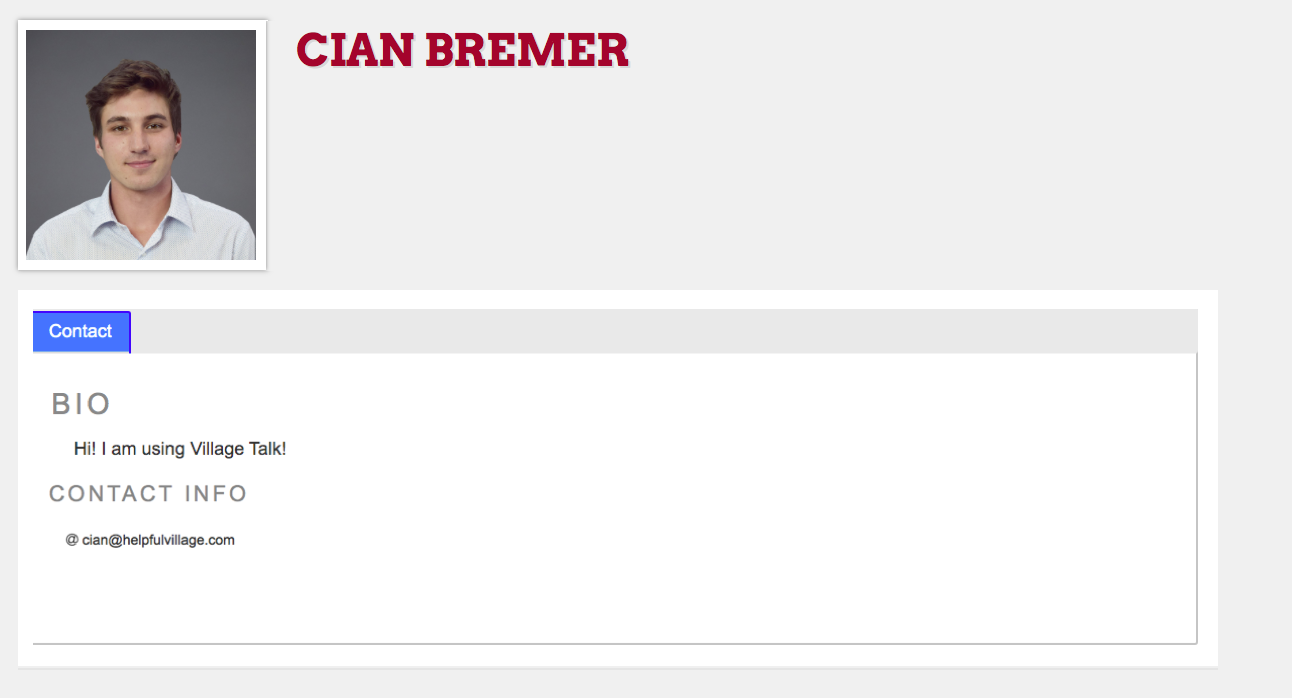 Other people viewing your profile will only be able to see your profile picture, BIO and contact information. Your phone number will only show to other members if you provide that information is already on the members directory.
When a change or update is made to your user profile contact information
> An email will be sent to your Villages Administrator highlighting the modifications made to the profile.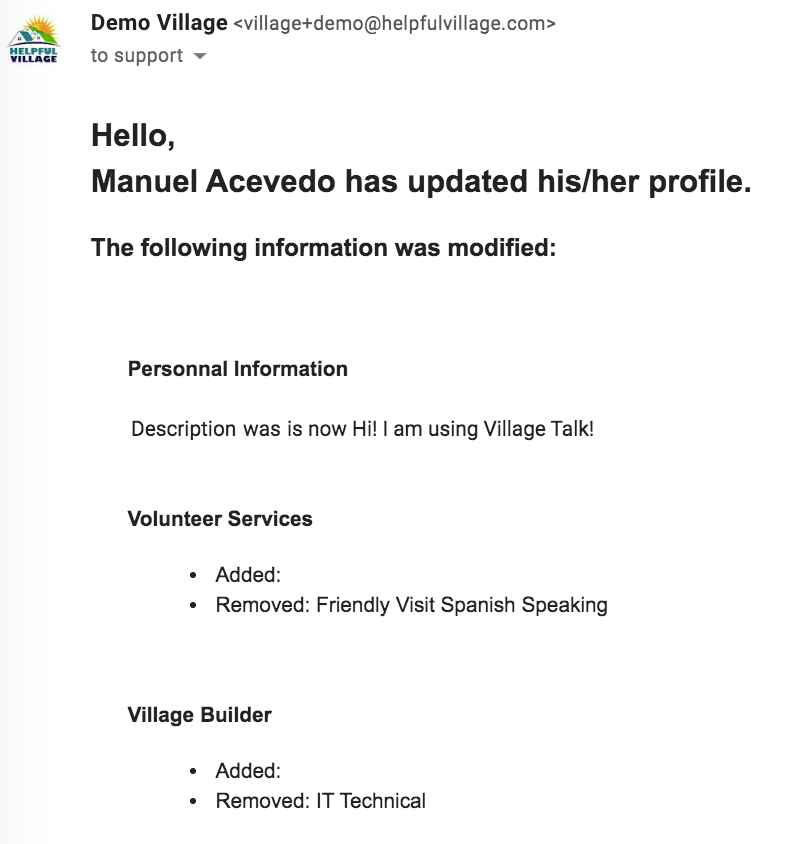 A member can see a volunteer and vice versa through a service request, when the service request has been accepted.