To apply to be a volunteer, you must access your profile volunteer settings. You can access these by going to Profile Icon > Settings > Volunteer.
Here you will find an edit button. Click the edit button on the volunteer settings page to find the screen below: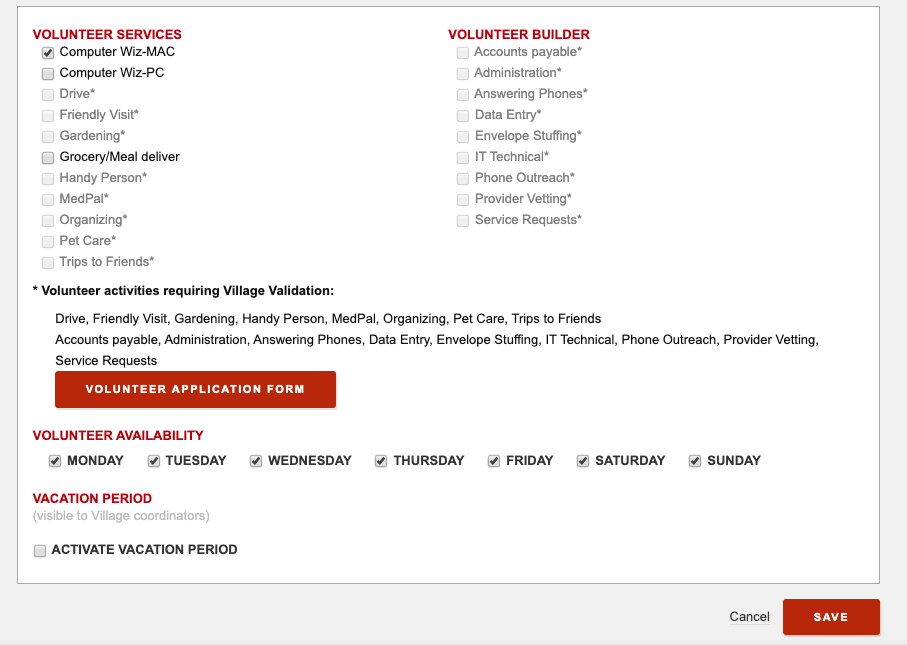 This screen contains all of the settings for volunteers. Here you can change your volunteer services, availability and vacation periods.
There are some restricted volunteer activities which will require village validation. This applies to activities which have to do with villager privacy. In an effort to maintain this privacy, we ask for volunteers to be screened to gain this village validation.
To gain village validation for restricted volunteer activities, click on the "Volunteer Application Form" button. It will take you to this screen: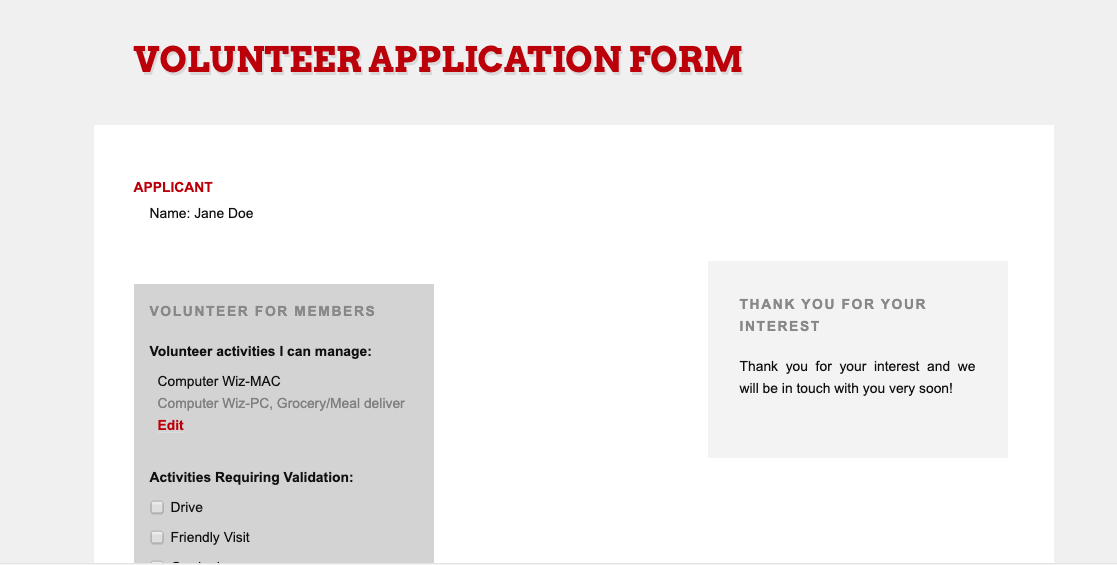 You must complete this form and submit it for the village validation. Once you submit, your village will reach out to you with further information.