ADMIN > Settings > Menu Manager

At the bottom of the page, you will find a link called "Add new menu here", see the image below.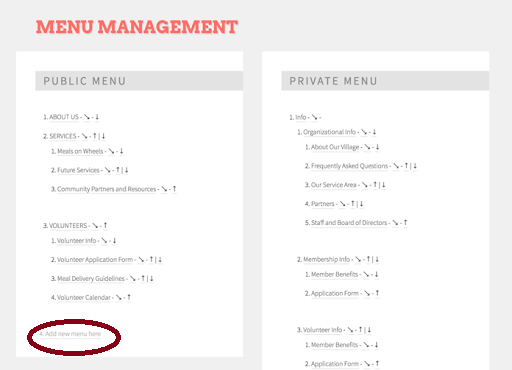 Press on the link and name your New Menu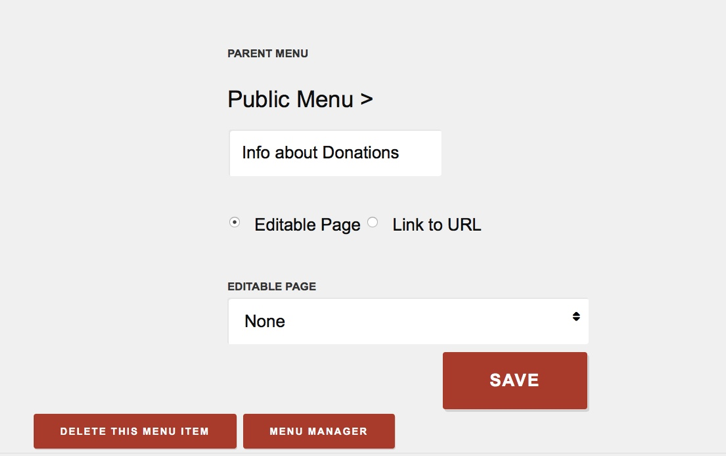 If it's an Editable Page, check the box and then select the Editable Page that should be associated.
💡Suggestion:
If you haven't created an editable page and none of the pre-set editable pages match your category/subcategory, you can choose "None" in the editable page drop-down menu for now. Once you create your editable page or cloned an existing editable page then you must go back to Menu Management and select the corresponding editable page for your new category or subcategory.
If it's a Linkable Page, check the box, enter the link and SAVE.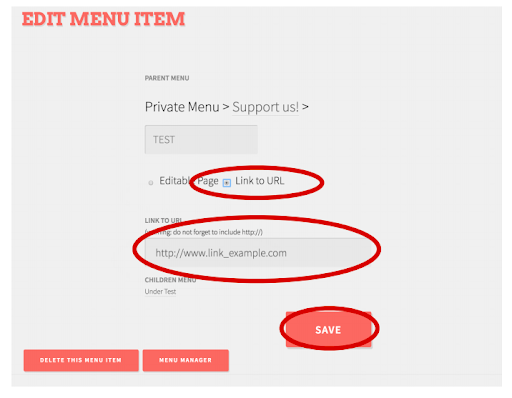 Your new Menu is here: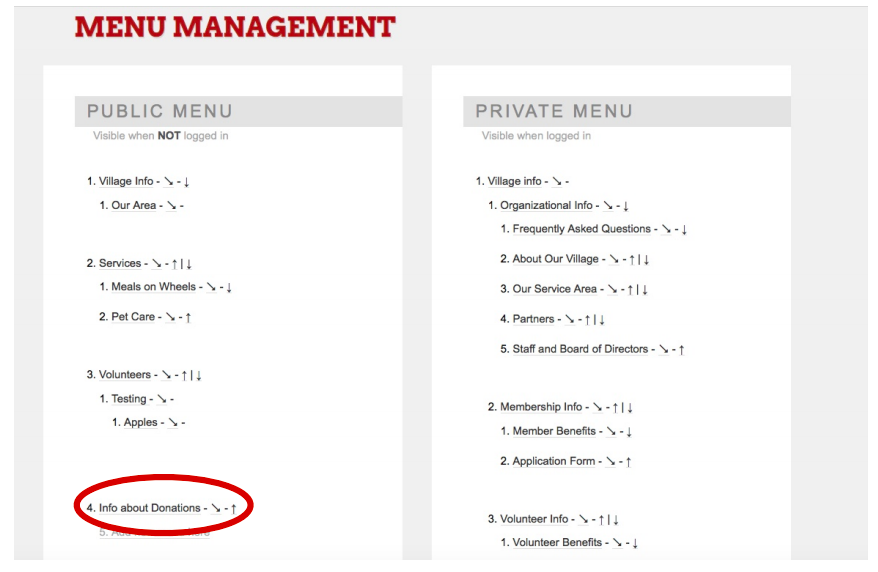 You need to put new menu items in both places, public and private menu, if you want it to show up in both places.