Let's complete your profile by clicking on the "Edit" button underneath the information in the Contact tab.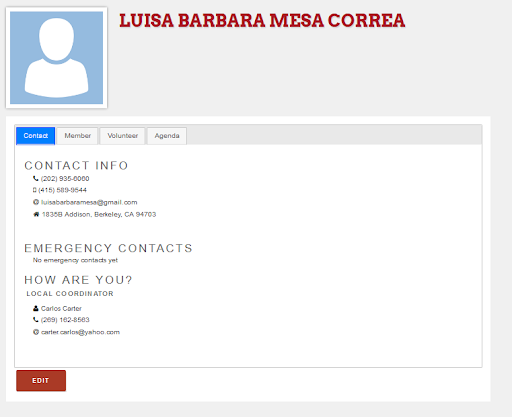 First, choose a photo for your profile. Click on "choose file", select a photo from your computer and then click the "Submit" button. It is important for security reasons to provide a good picture of yourself. This will help members to recognize you when you go to fulfill a service request. We will automatically resize your picture, if you want to change your picture, you can upload another photo by clicking choose file, selecting a photo then click on the SAVE at the bottom of the page.


Email, phone and cell phone fields are imported from your application form. You may choose your preferred contact channel. This choice is important, because a member may need to contact you quickly!
Now, let's get to know you better, please fill out the bio field.

Afterwards, you may fill out your emergency contacts. It is important for the village to have your emergency contacts in case a problem occurs. If anything happens to you or you are late helping anyone, it is important for us to be able to reach your emergency contacts.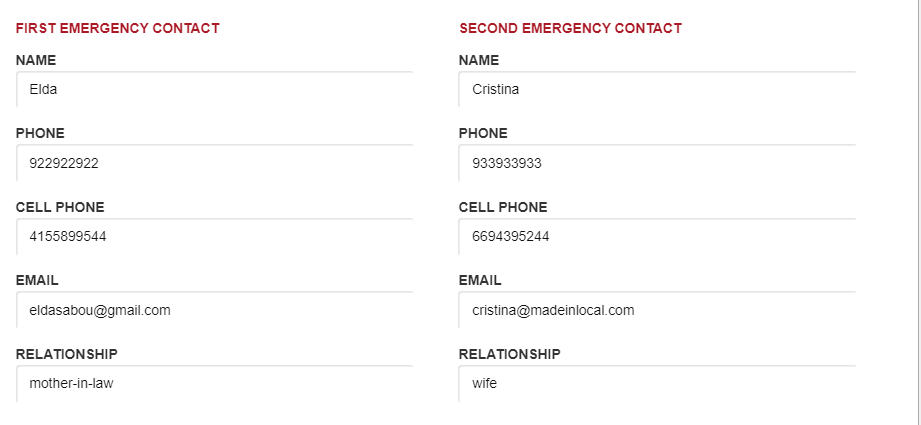 You will be allowed to participate in the services that you have selected on your application form, but if you want to add another service you need to click on the "volunteer application form". A request will be sent to the village to allow you to do more services. You may also mark which days of the week you are available. You can also activate a vacation period. You will not have any messages from the village during your vacations.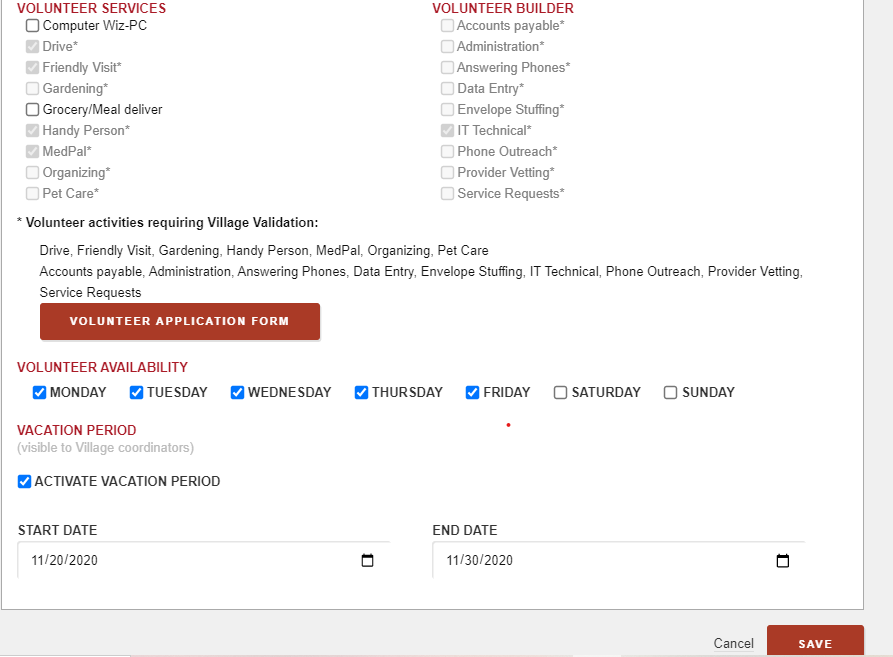 This is how your Contact tab will look once it is completed: