1. Create the primary member and fill out their information.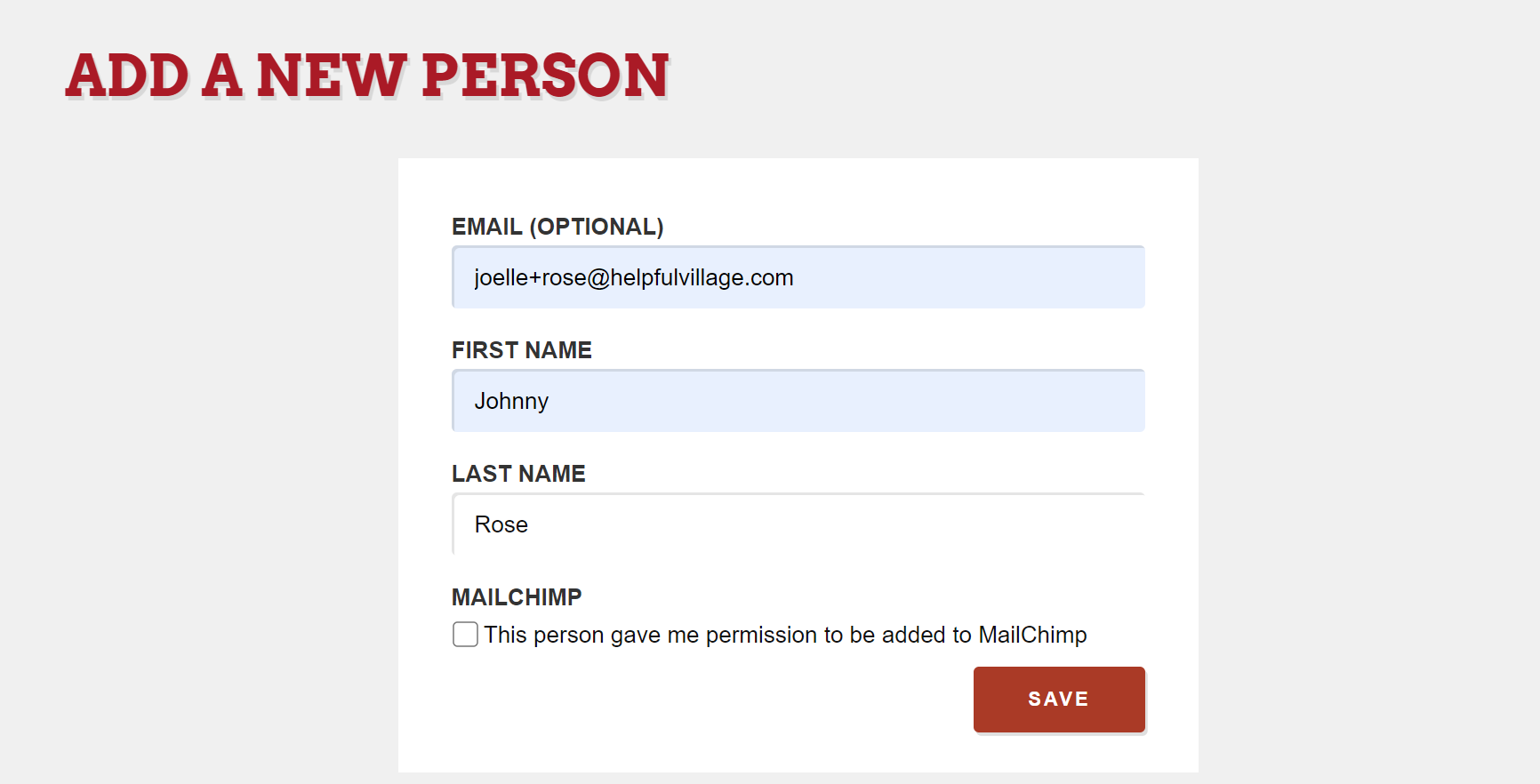 2. Add their address and save. This address will be applied to the secondary member.

3.Create their membership and save, making sure that it is a household membership type.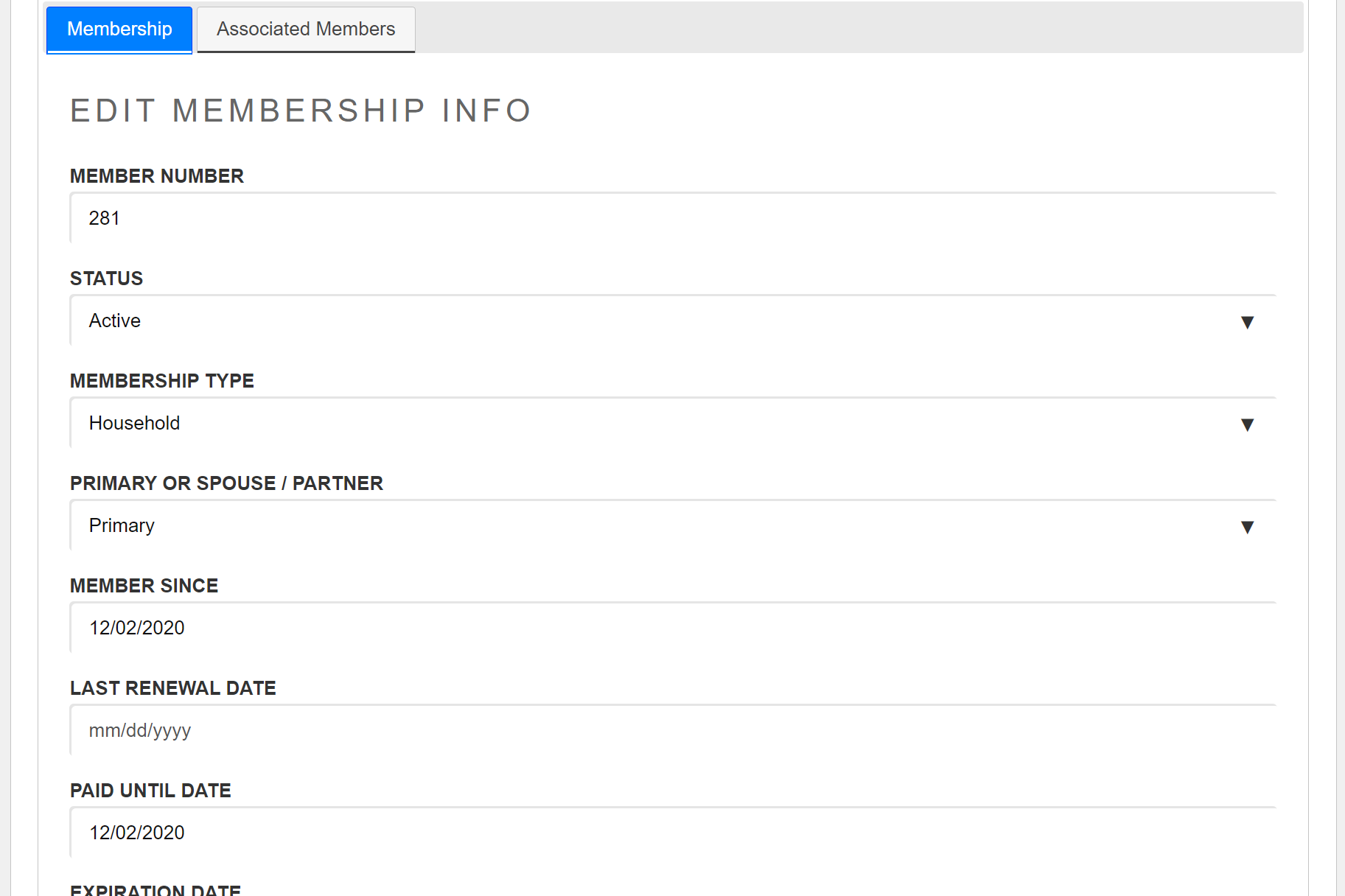 4. Click the associated members tab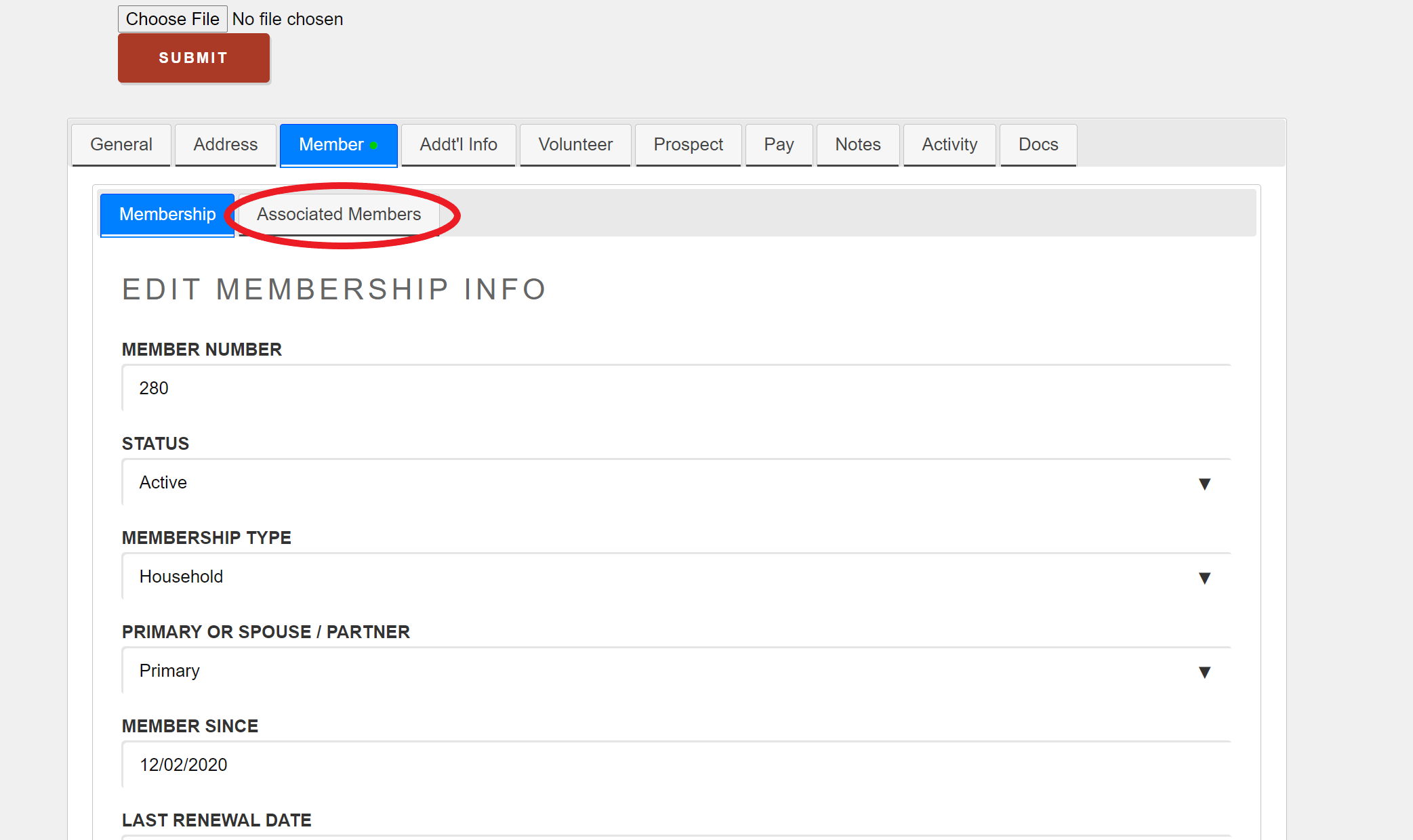 5a. If the partner is already created in Helpful Village, type in their First and Last name, as well as their email and select this person from the data base.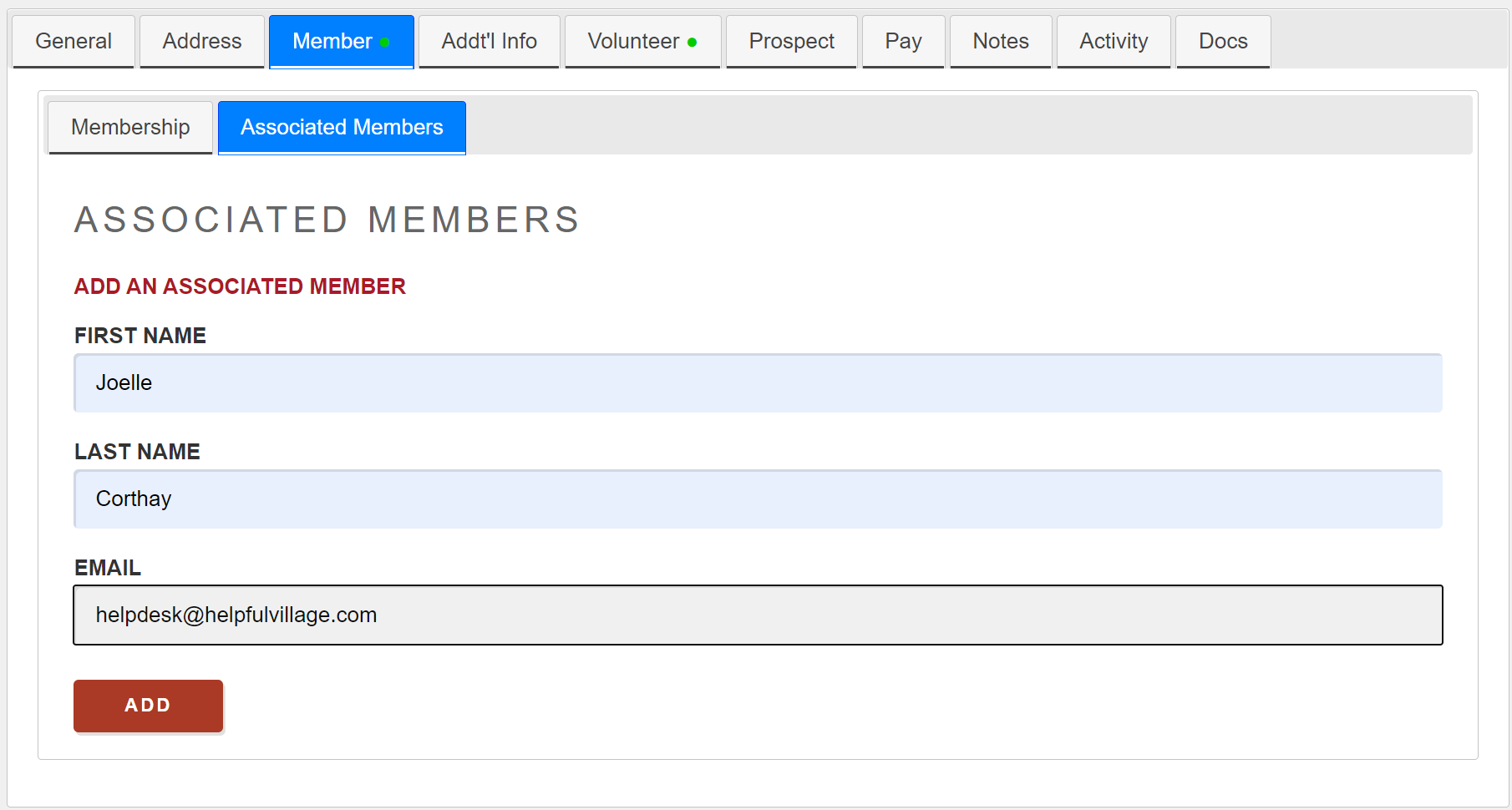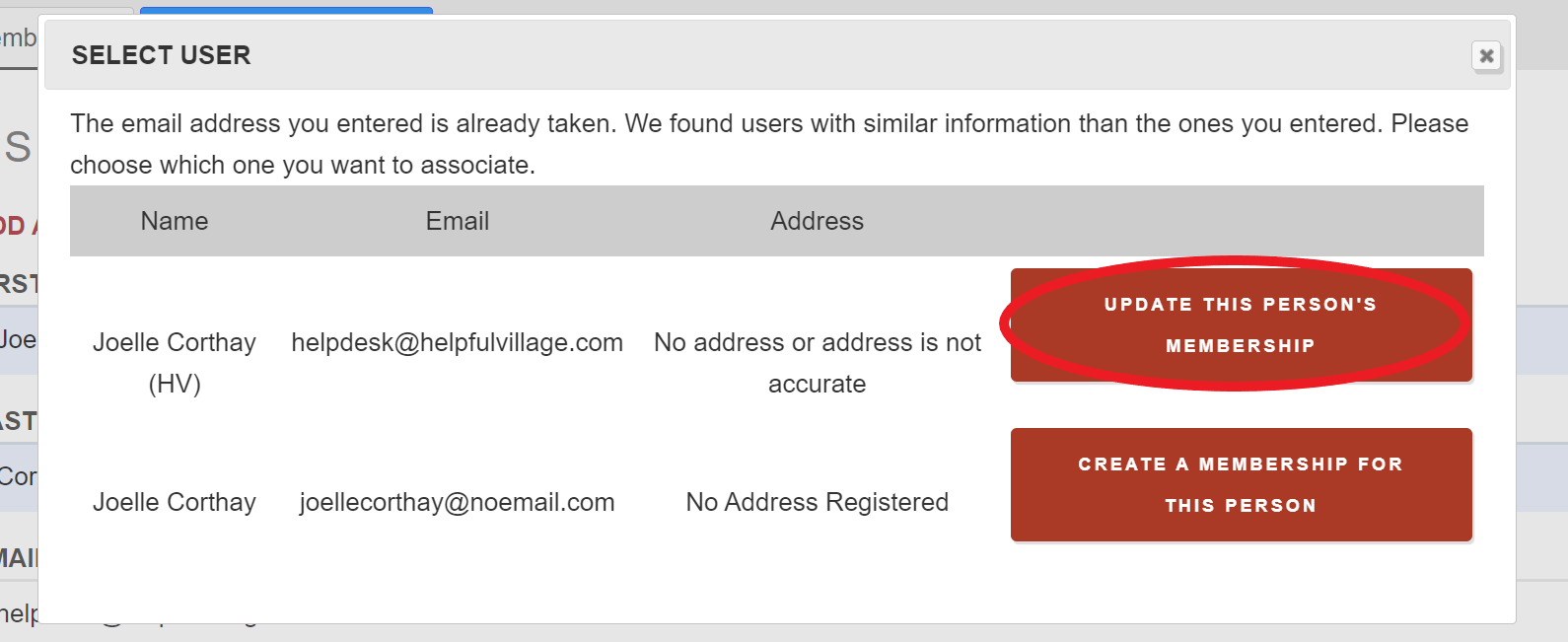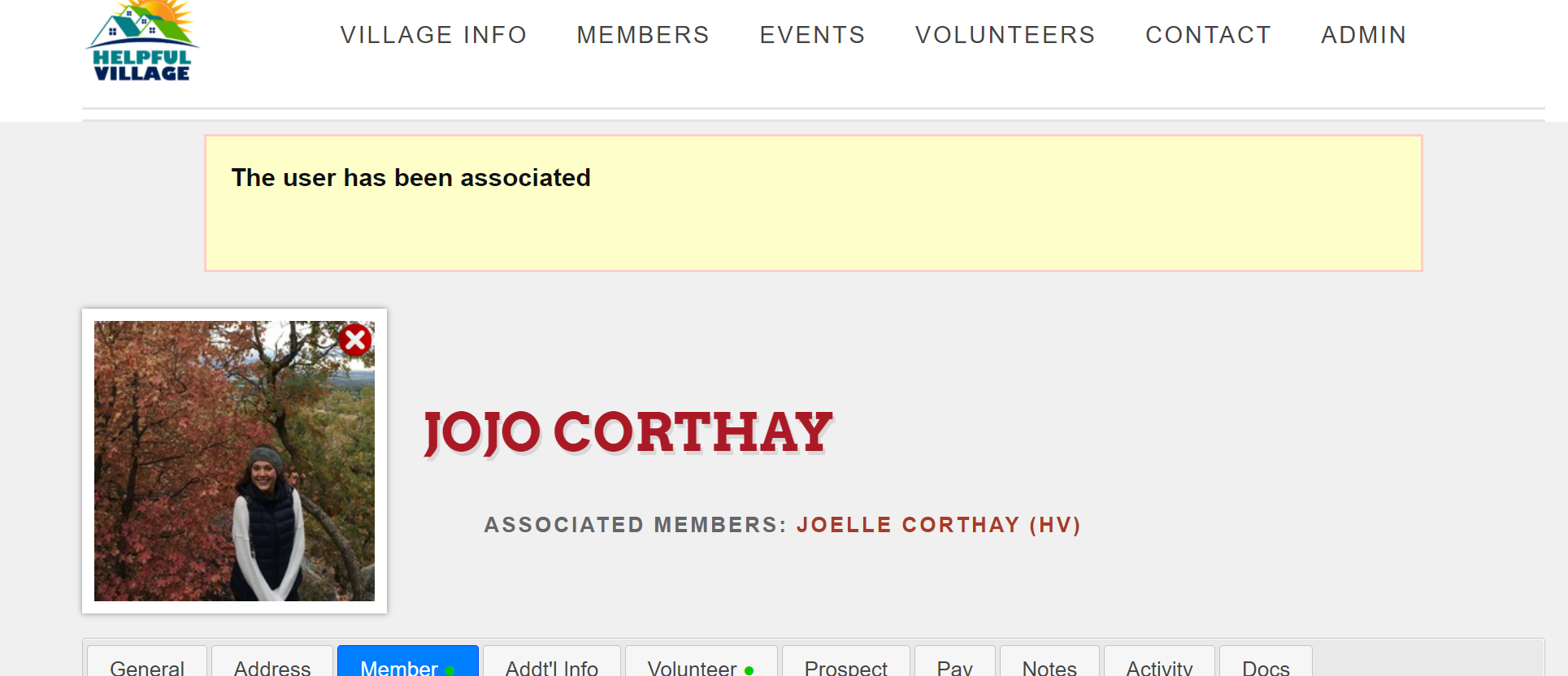 5b. If the partner is not already created in Helpful Village, they can be created from this associated member tab. Type in their first and last name and email, and it will confirm you have created a new user. Creating the user this way will ensure that the associated members have the same address and membership information.