Learn how to edit, add, or remove service groups. This included Volunteer Service groups as well as Village Builder groups.
Start by visiting Admin → People Management → Groups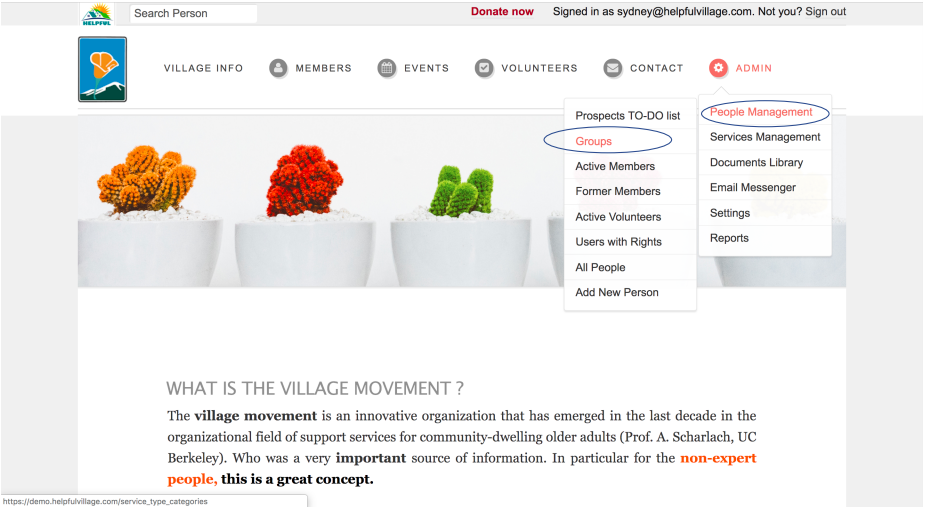 We will start by adding a new service group to 'Volunteer Services'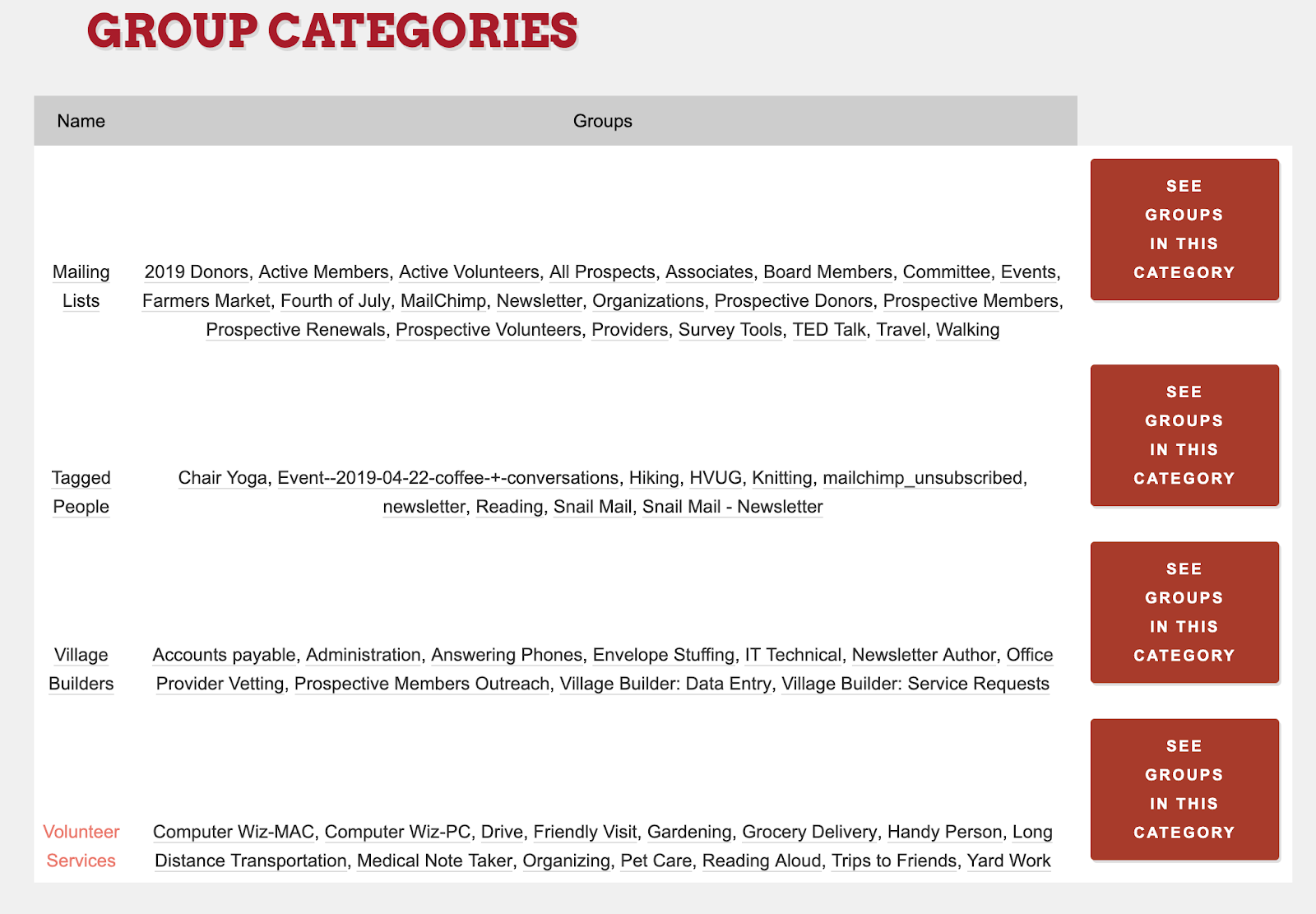 Then you will see the current list of Volunteer Services.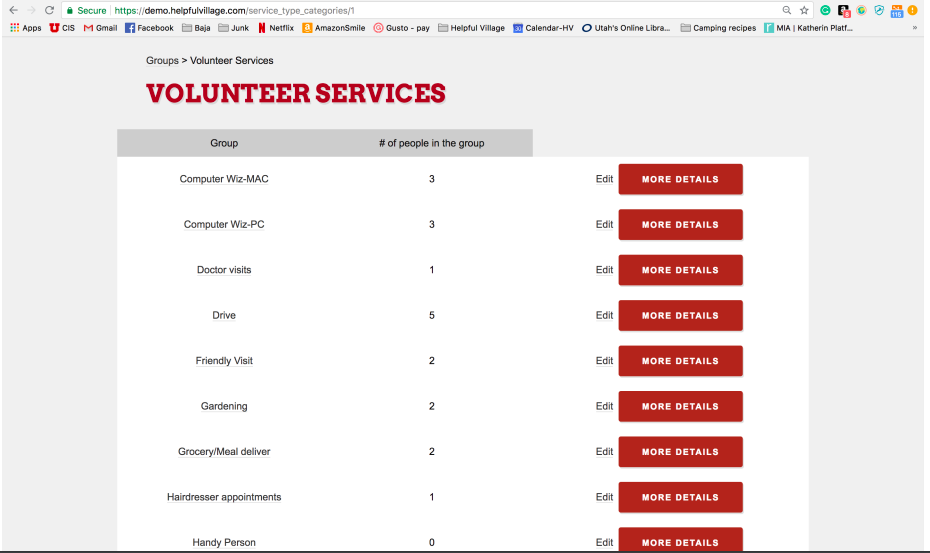 Scroll down to the bottom of the page and select 'New Group'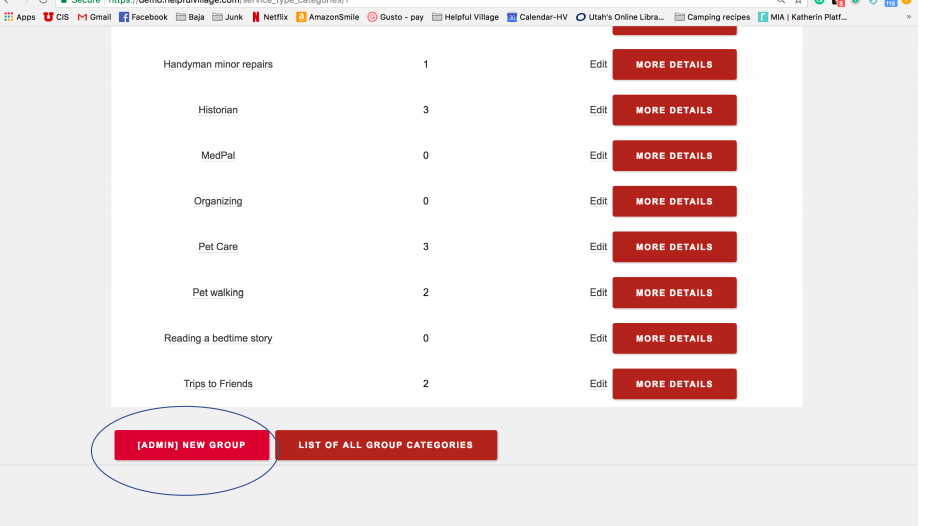 Then you are able to create a new service group and click 'save'.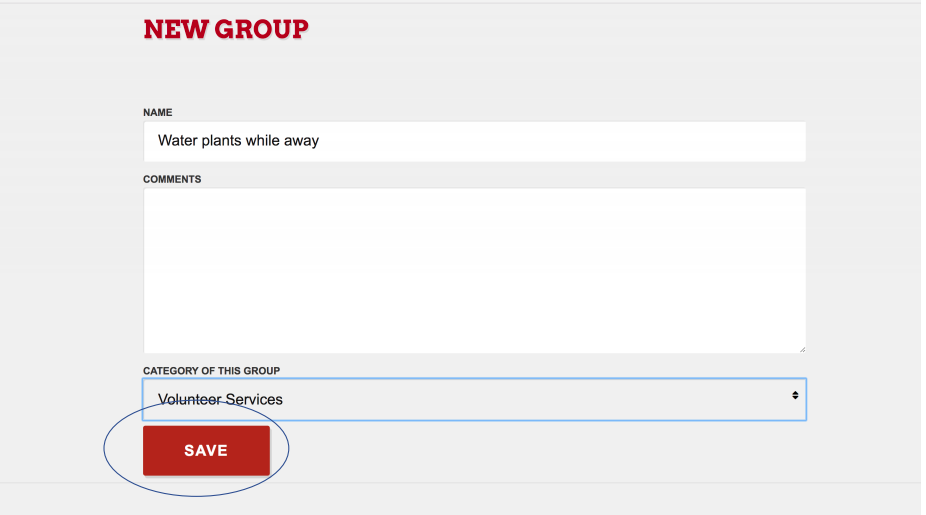 This new group will now appear in the Admin → People Management → Groups → 'Volunteers Services'. Because this is a volunteer service, it will also appear on the 'volunteer tab' of a person's profile.