Cloning is a great tool to use when there is a recurring request, such as a doctors appointment, hair appointment, or standing arrangement. Cloning a service request, allows you to duplicate something easily and then you can make individual edits or changes to the cloned requests. This saves you time and energy when entering the same request multiple times.
First, start by creating the service request with the intended member.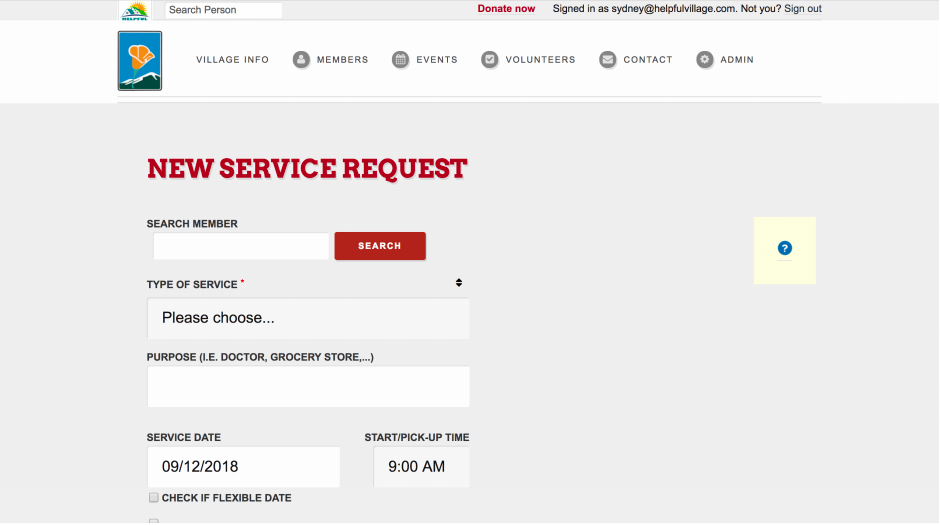 Then when viewing the saved request, scroll down to the grey admin features and click on the Clone Options button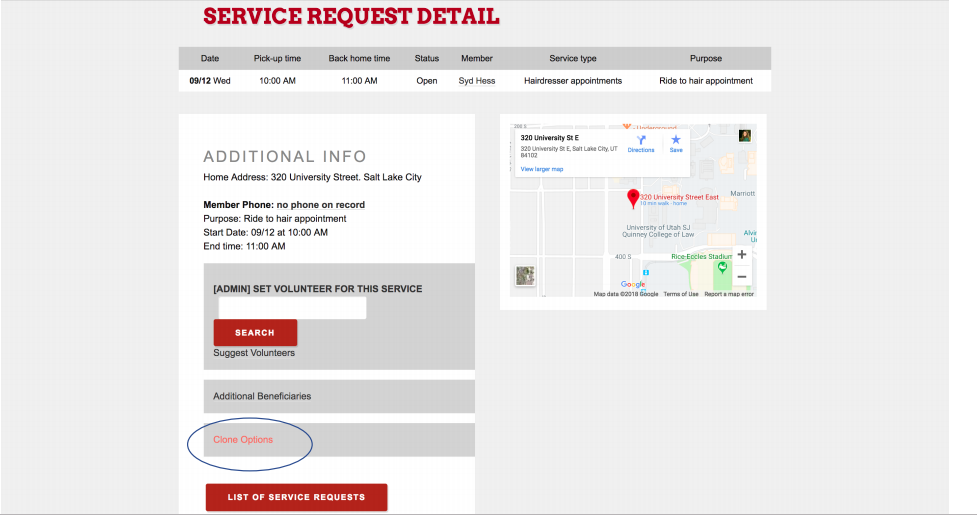 From there, you can choose if the request should be cloned/duplicated daily, weekly, bi-weekly, monthly, or yearly.
# of Occurrences: After that, you can choose how many times this request should be cloned. (1, would be one duplication, 2 would be two duplications at the specified duration of time)

If this service request is already matched with a volunteer, or it is a standing appointment/arrangement with the same volunteer every time, you can also select to have the same volunteer perform this task every time by checking the 'With Volunteer' button and they will be matched to the future/cloned requests.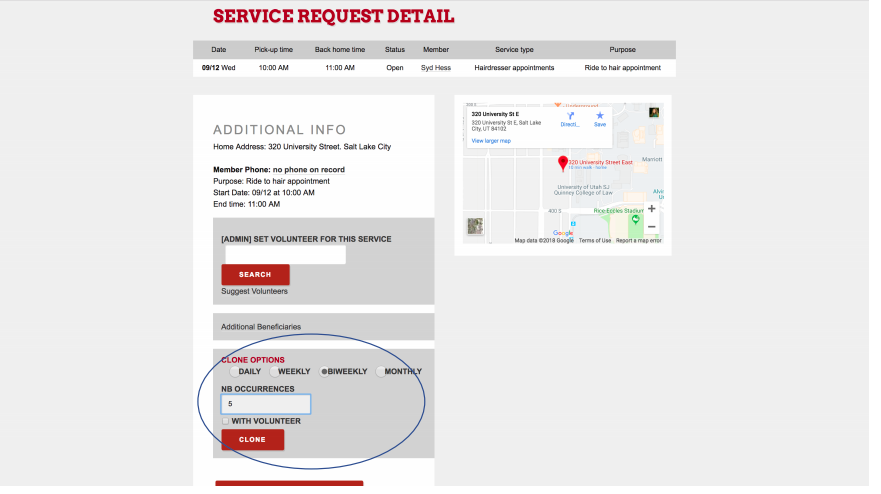 Once successfully cloned, you will see the now cloned requests on the list of service requests.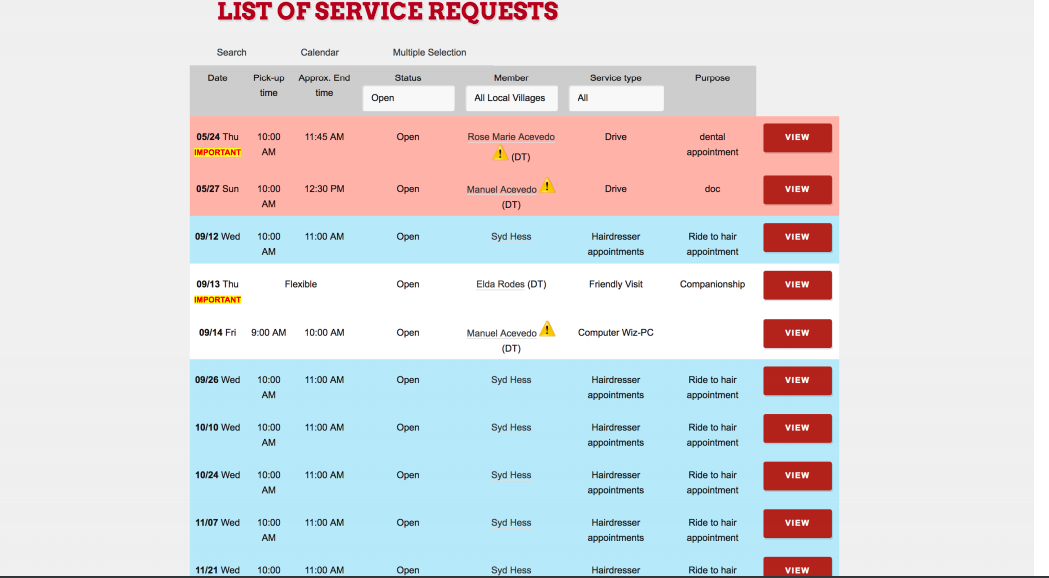 💡 Note:
For appointments that happen at varying times, you can use the clone as a 'duplicate' to have it pull the same information and then edit the cloned/duplicated request and change the date and time.
Also, for there is a request that happens at two or three different days (ex: such as a check-in phone call twice a week, one on Monday and the other on Wednesday) you can create the Monday request and then clone it weekly and those cloned requests will all be on Monday. Then create the service request for Wednesday and clone weekly and you will have the cloned requests on Wednesday as well.