This is a quick guide to help you create a new Gmail account. We recommend creating a new Gmail account to access private member features.
To visit this site, you can either click on the blue link here https://accounts.google.com/signup?hl=en. This link will take you to the following page: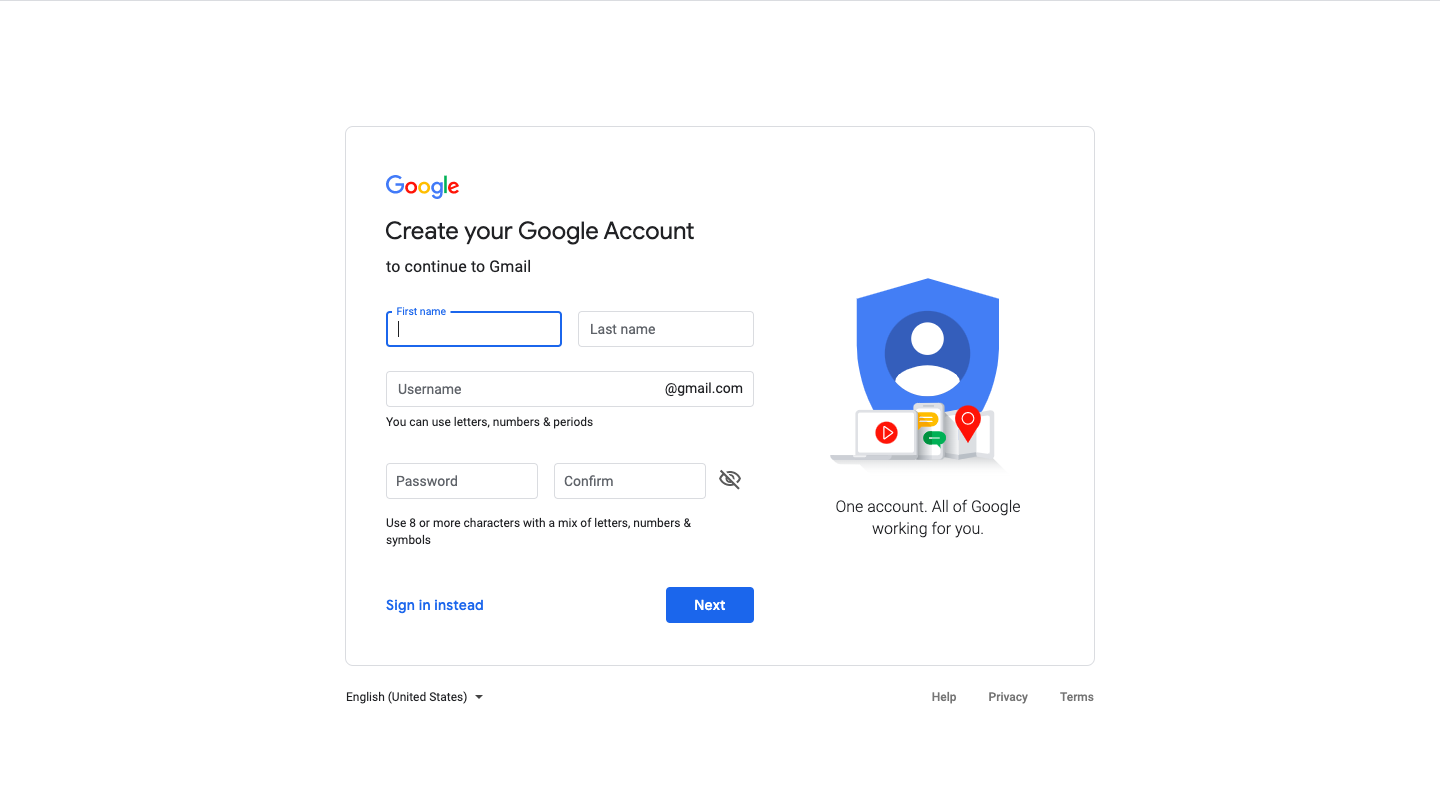 From here, fill out the information as requested. Fill out your first and last name. Your username is where the emails will be sent to. If you make your username "ilovesewing", your gmail email address will be "ilovesewing@gmail.com". Make sure to write down your username and password and keep it in a safe place in case you forget it. Once you are done with that, click "Next".
Create Your Gmail Account:
From there, it will take you to the following screen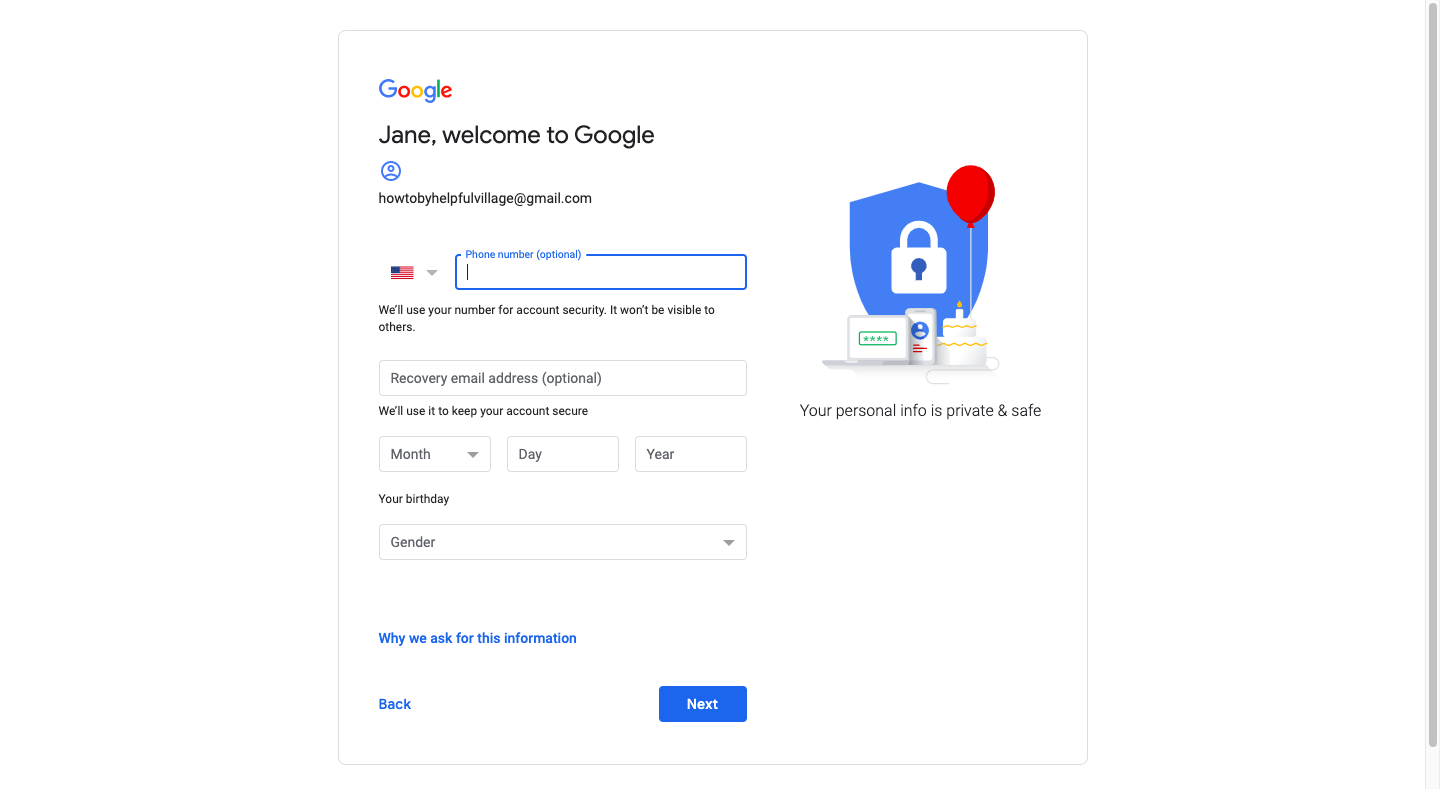 Complete the form, same as the last step. A recovery email is the email which will be used to recover your Gmail account in the case that you forget your account's password.
After you have finished this part, click "Next".
You will be taken to this screen: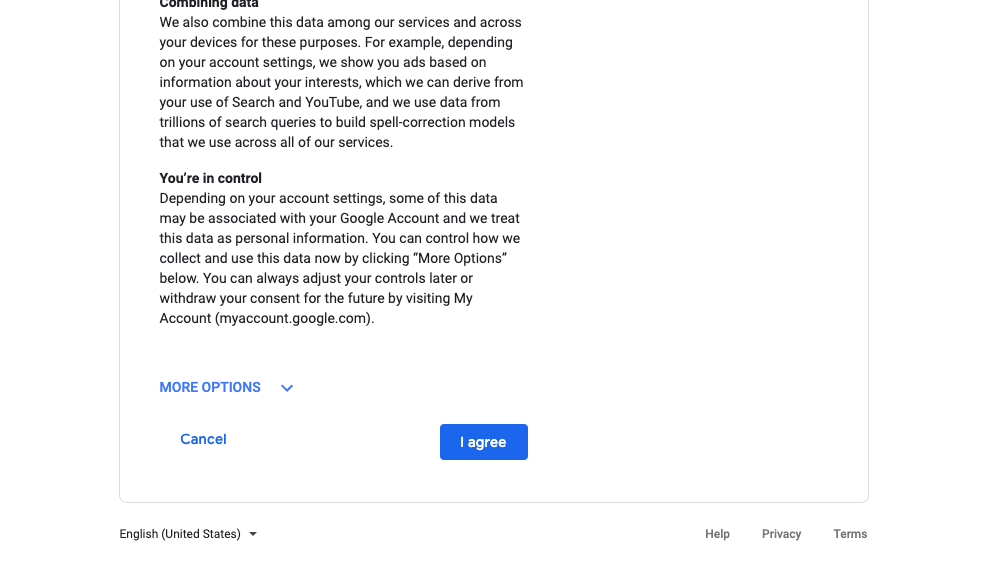 You must click "I agree" in order to complete your account registration. By hitting "I agree" you are agreeing to Google's terms of use and privacy policy.
Once you complete these steps, you will now have access to your gmail account! The username which you created on the first page of registration is your gmail username. Use your Gmail account to email your village coordinator for access to your Helpful Village account.