You can alter the content of editable pages that have already been created for you by adding your own text and images.
Step 1: Go To Village Info → Organizational Info

Step 2: Click on 'Edit This Page'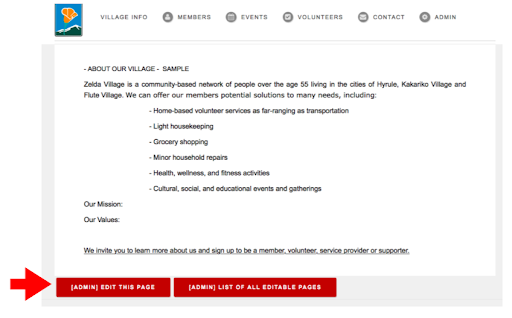 Step 3: Using Text editor, write your text and/or add an image. At the bottom, click on SAVE. (When using the text editor, use "enter" for double spacing and "shift+enter" for single spacing.)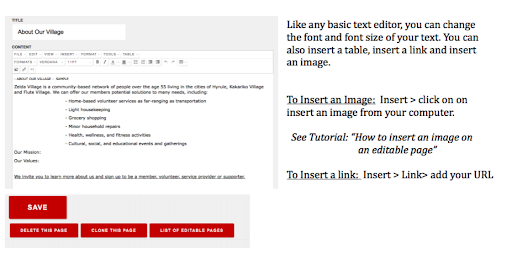 💡 Note:
You can also view and edit the source code of editable pages.