Upon creating an event, you can link your event to an external registration link.
To do so, click Events --> Events List

Scroll down, and click "[ADMIN] New Event"

When putting in your event information, make sure that you choose the "External website conditions" option under the "Who Can Register" heading.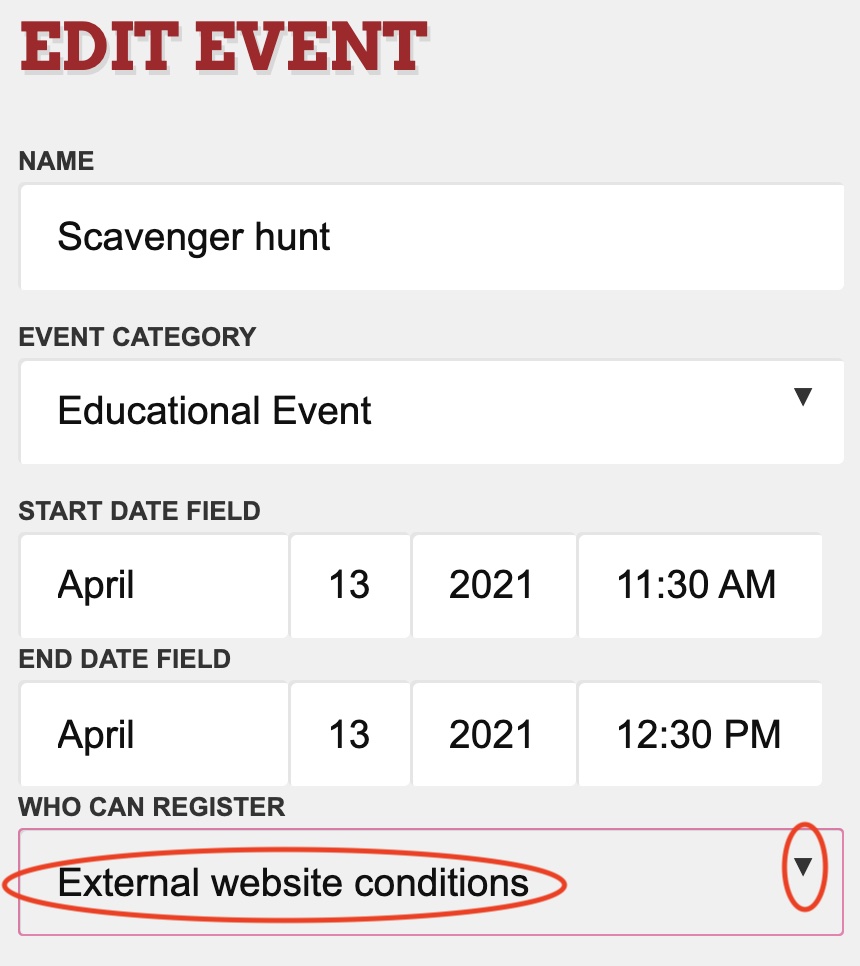 You will also need to make sure you include the external URL you would like to use under the "External Registration URL" heading.

After you inout all of your event's information, click "Save" at the bottom of the page.
NOTE:
For more specific information on how to create an event in general, CLICK HERE.
Now, when the participant opens their confirmation email and clicks "View Event Details Online," they will be redirected to a page that will enable them to click "Register on external website."