Events --> Events List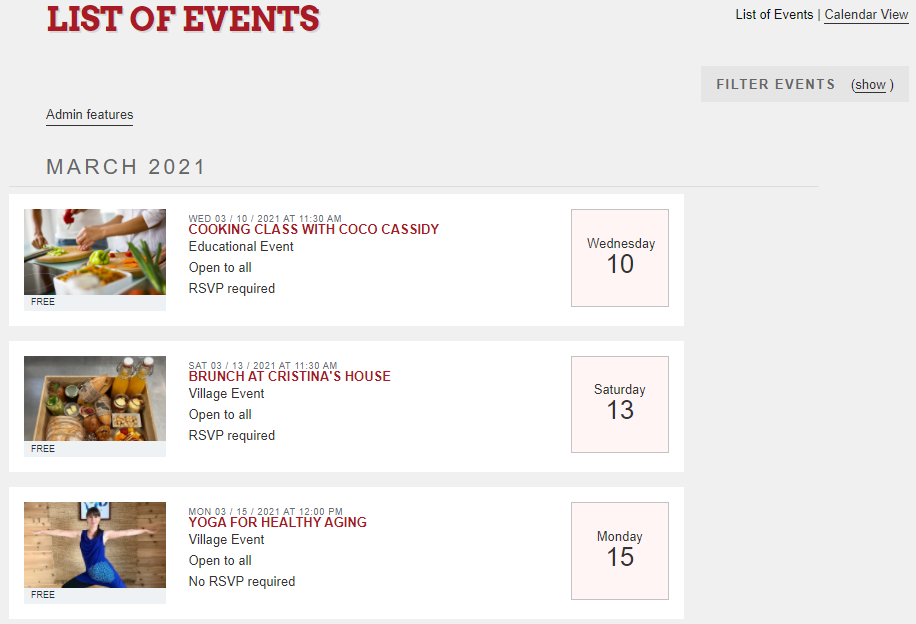 At the top right corner, you will see the "Filter Events" button. Click on "(show)"

After you click "(show)," you will see all of your filtered events. You can click "check all" in order to show all of your events within the events list or you can click "uncheck all."

By clicking "uncheck all," you are able to choose which event categories you would like your events list to actually show. Once you checkbox your desired categories, click "Filter Events."

You can also filter your events calendar. From you list of events, click "Calendar View."

After you click "Calendar View," you will again see the option to "check all" or "uncheck all." By clicking "check all" and then "filter events," you will be able to see your color coded calendar showing you all of your events from all of your various event categories.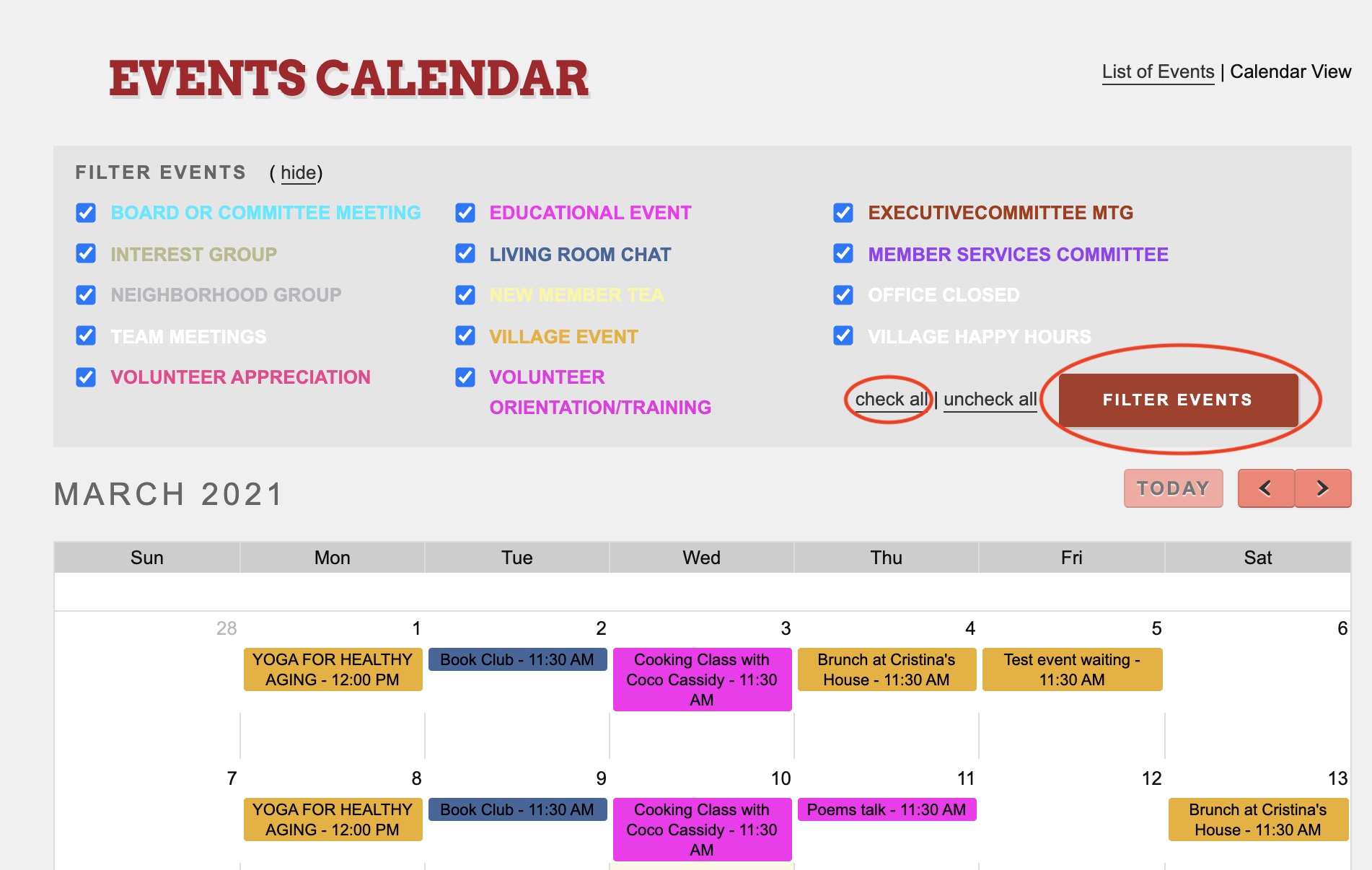 You can, again, also click "uncheck all" in order to choose specific event categories that you would like broadcasted on your calendar. After you checkbox your desired event categories, click "filter events" and then you will see the change in your calendar.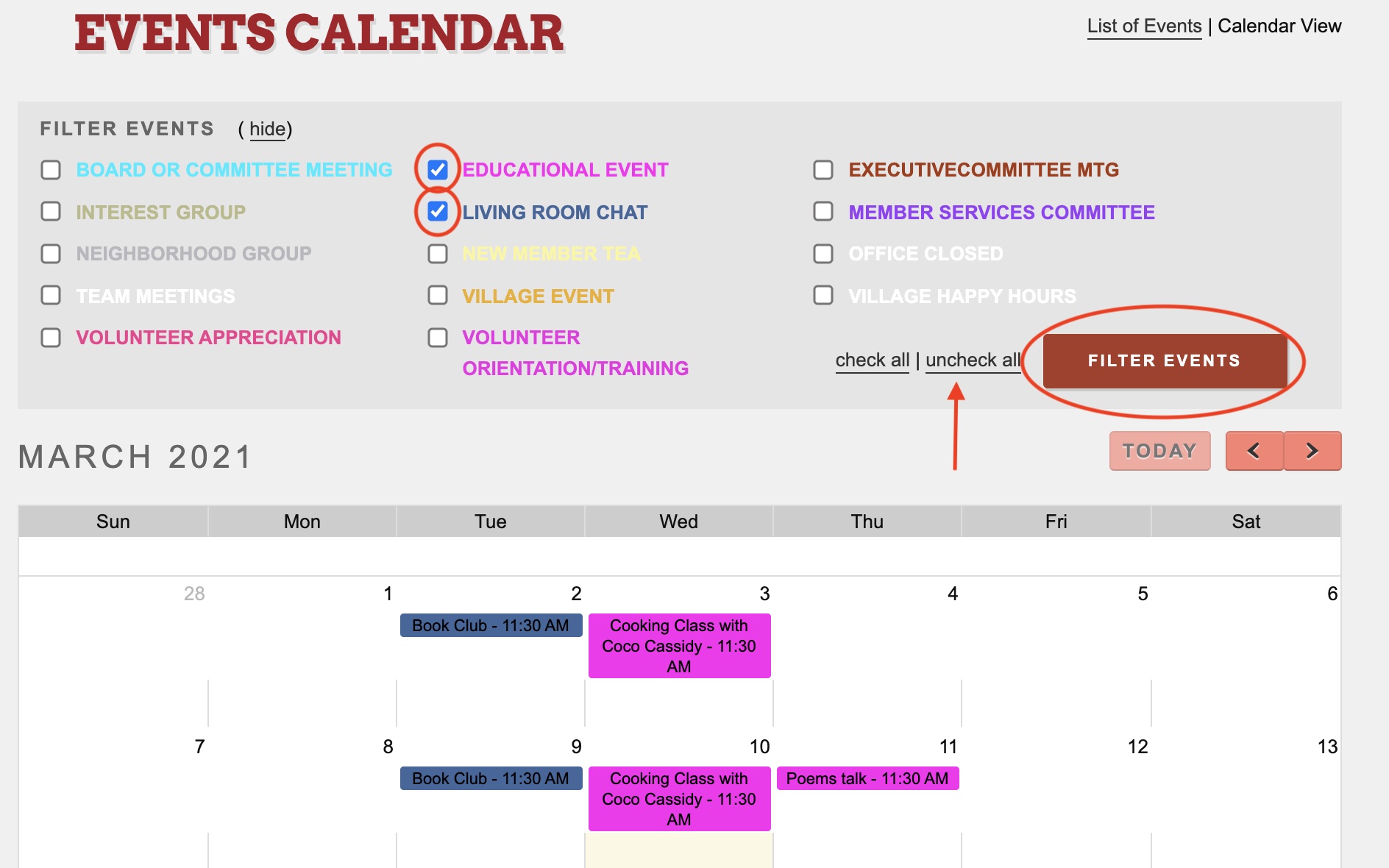 If you would like to move from month to month on your calendar, you can click one of the red arrows under the "filter events" button. The arrow on the right will move you a month forward, and the arrow on the left will take you a month back.