In order to find the user you would like to issue a donation refund to, type in their name in the search bar.

You will then see your user's profile. Go to their "Pay" tab, and click "VIEW" for the donation you would like to refund under the heading "User Payments."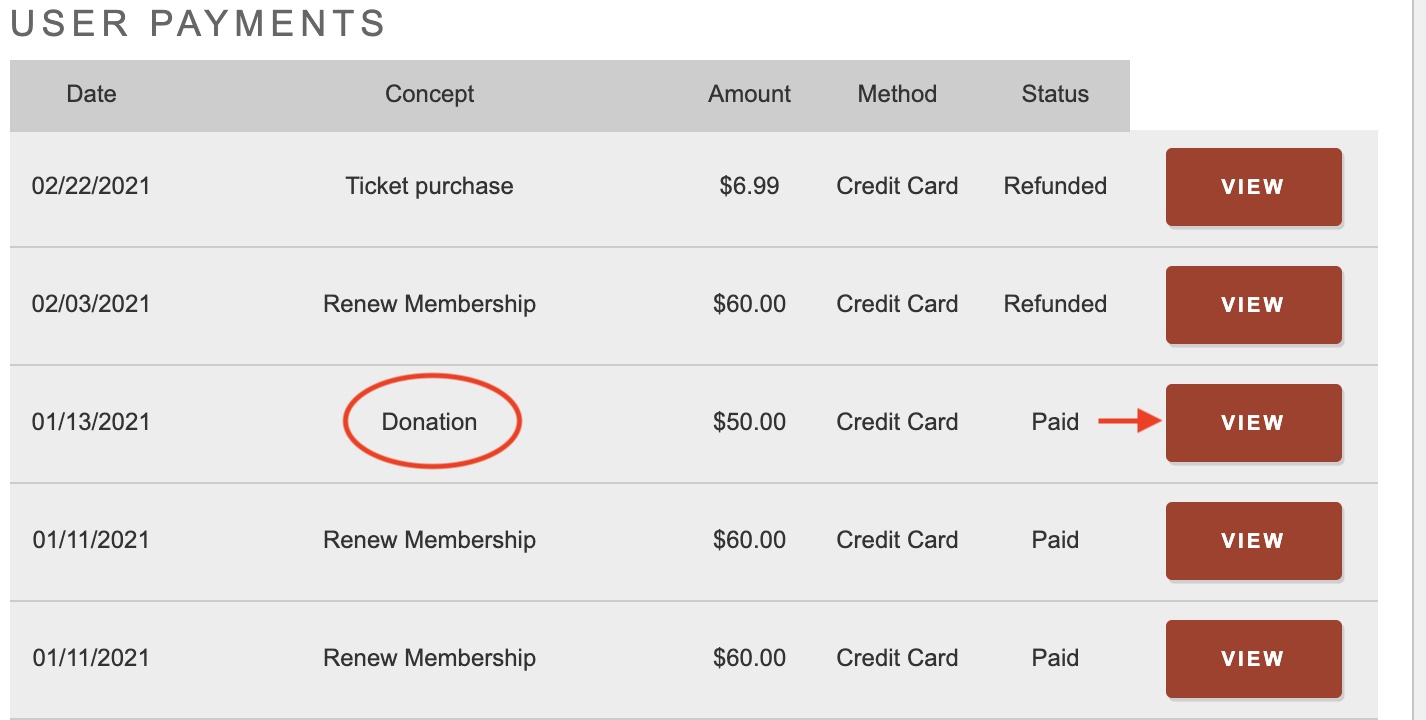 Click "Edit this Donation."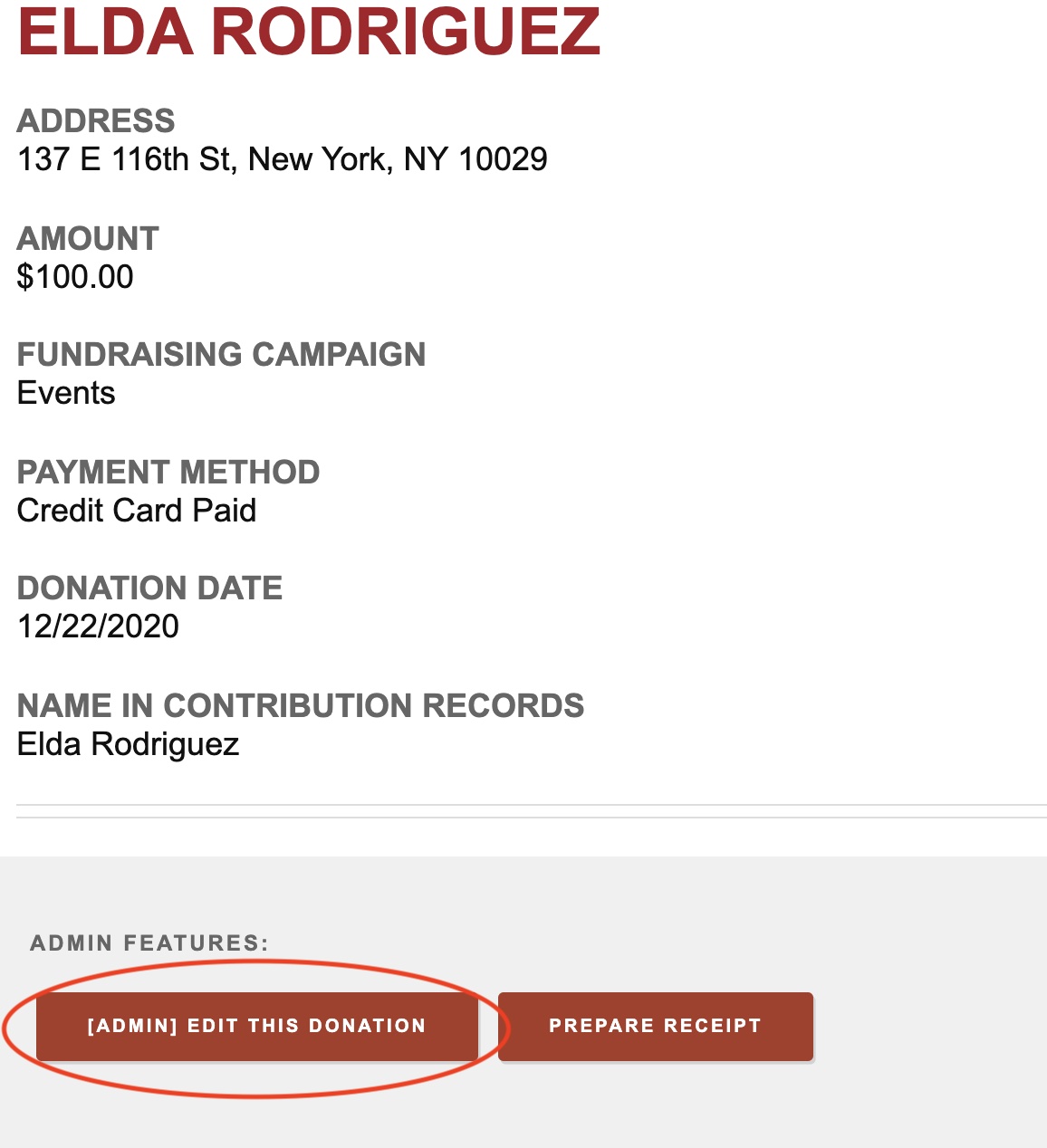 You will then see all of the donation information. Scroll all the way down, and click "[Admin] Refund"
Click "OK" to the confirmation pop-up message.

You will then see a yellow banner that shows that your donation has been successfully refunded!

NOTE:
The donation refund may take up to a week.