Go to "Volunteers" --> "Service Requests"

After you click "Service Requests," you will see a list of all of your service requests. Click "Multiple Selection."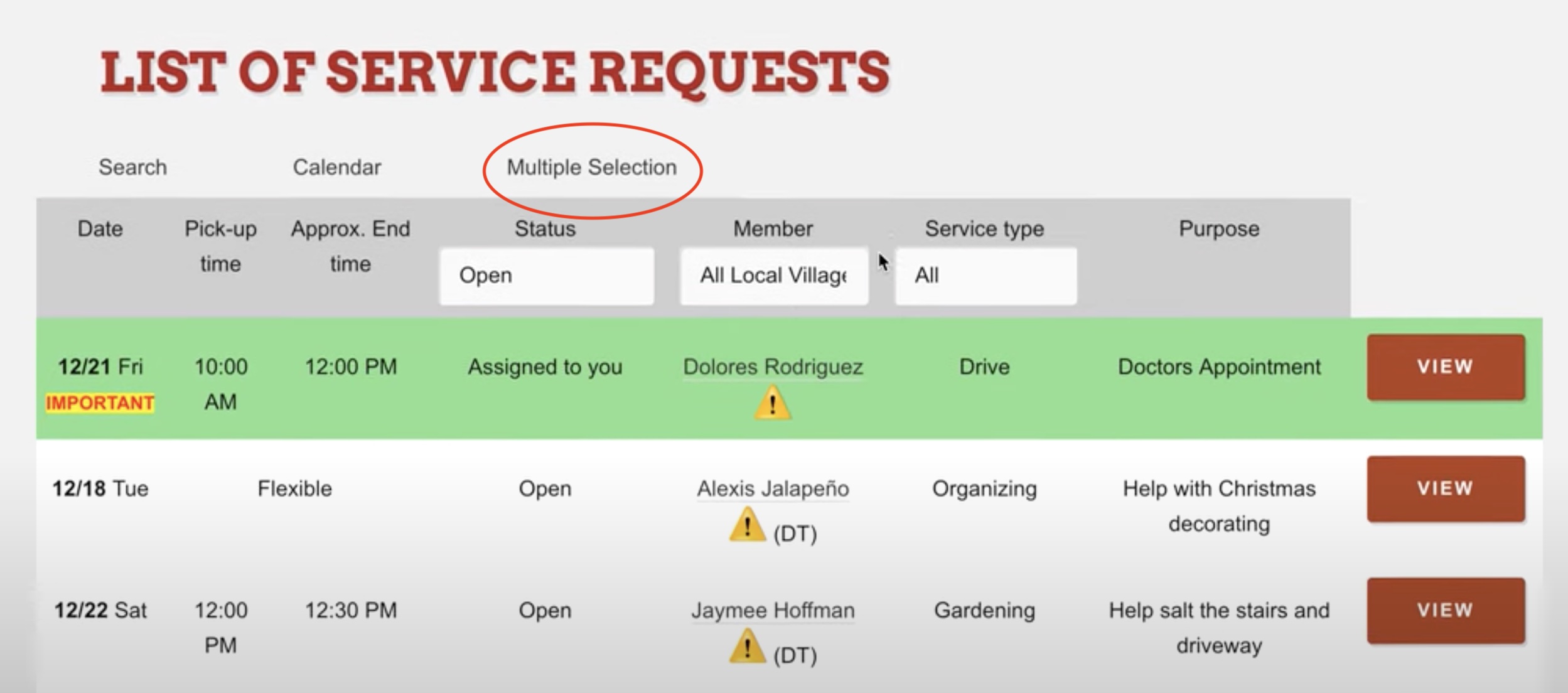 Upon clicking "Multiple Selection," check the boxes of however many corresponding service request as you would like, and then click "Selected to Email Messenger."

From here, you can edit who you would like to send the message to, which local Villages, and the title of your message.

Scroll down to the bottom of the page, and click either "Save Draft" or "Send" depending on whichever you would like to do.

For additional aid, watch our video tutorial: VIDEO TUTORIAL