Hello Volunteers!
VILLAGE NAME has recently transitioned to a new platform to help manage service requests for members. With this new platform, volunteers will have the ability to browse open service requests, and match themselves with any open service requests that they can do.
You will find the link to the new platform here:
(your village URL)
The new platform can be accessed from a mobile phone, tablet, or computer for ease of use.
Before you can access the service requests you will be asked to set a password. By going to the link above, you will find a button on the homepage that will allow you to set your new password. Your password will need to be at least 6 characters long.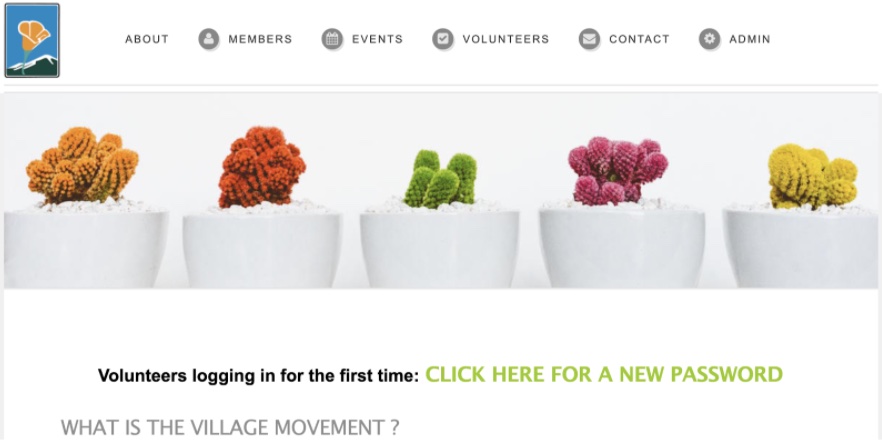 I have also attached a link below to a video showing how as a volunteer, you can browse open service requests and match yourself to requests for members. Please watch this video to learn how the new platform works before getting started.
youtube link: https://youtu.be/4P0ustGFvXs
If you have any questions, feel free to contact support@helpfulvillage.com.