Now, let's have a look at your profile. Edit it to look nice and provide more information about yourself. It is important to connect with the community.
You fill find the "My Profile" button at the right upper corner, Click on the blue and white profile icon, then click on My Profile. See the image below: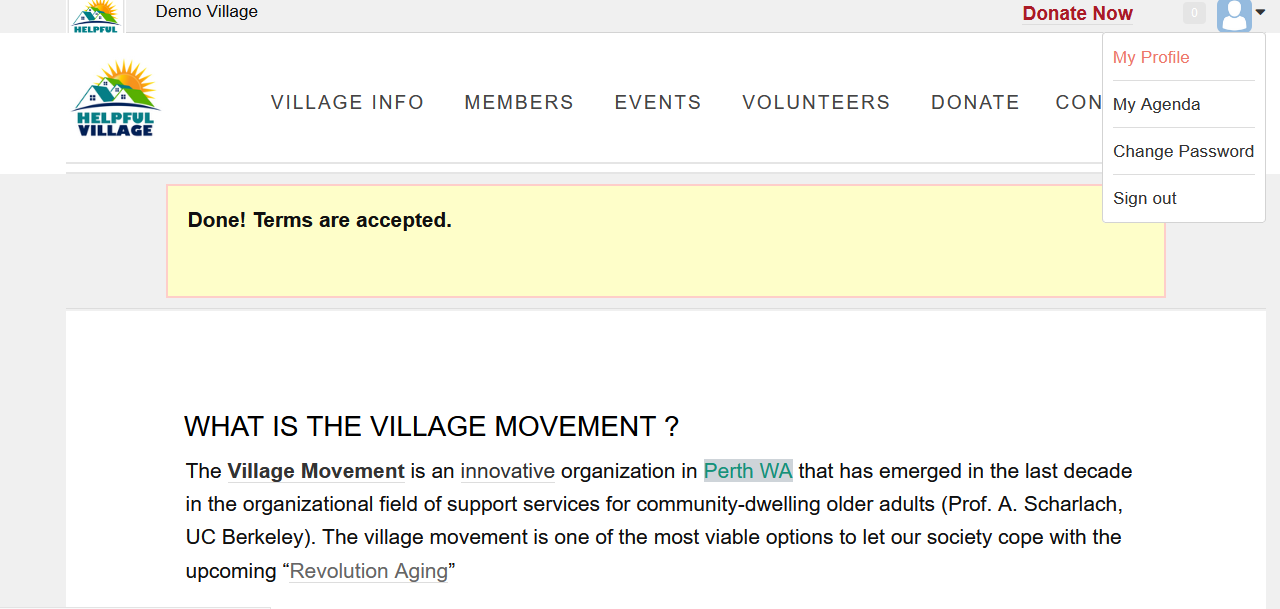 When you access your profile, you will see that the information you provided in the application form has been transferred into your profile. It looks like this: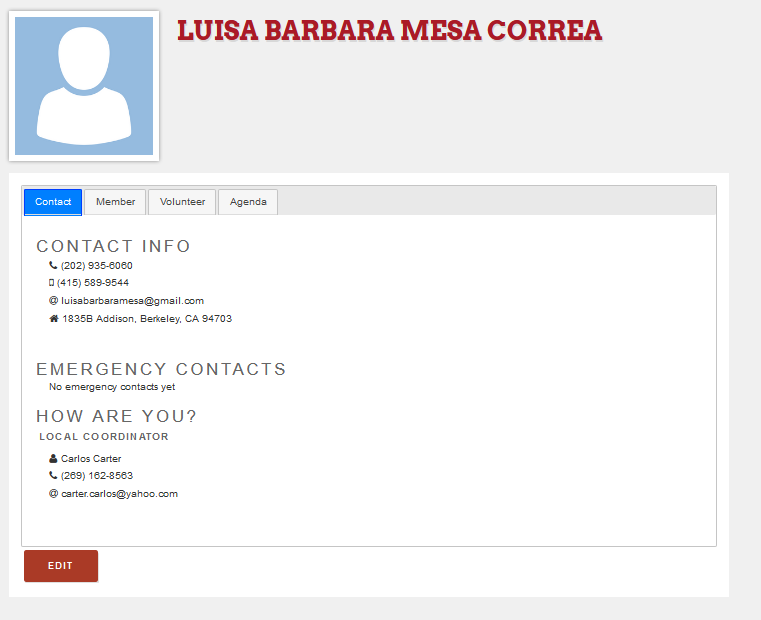 You will have 4 tabs: Contact, Member, Volunteer and Agenda.
You will find articles explaining each tab on your profile.